February 7, 2023 – RealWear, Inc., a provider of assisted reality wearable solutions for frontline industrial professionals, and Cascadia Acquisition Corp. (CCAI), a publicly-traded special purpose acquisition company, have announced that they have entered into a definitive business combination agreement that is expected to result in RealWear becoming a publicly traded company.
According to RealWear, upon closing of the proposed transaction, the combined company will be named RealWear, Inc. and is expected to trade on the Nasdaq. The boards of directors of RealWear and CCAI have both unanimously approved the transaction, which is expected to be completed in the second half of 2023. The transaction will require the approval of the shareholders of both RealWear and CCAI and is subject to other customary closing conditions. A sufficient number of RealWear shareholders have already agreed to vote or consent to approve the proposed business combination prior to the closing, according to the company.
RealWear's assisted reality tools enable frontline professionals to view, communicate and share documents, diagrams, photos, and video, all while keeping their hands and field-of-view free for work. As a full-stack offering, RealWear's SaaS-based cloud platform provides data analytics and real-time technical support to help IT and operations leaders streamline updates and accelerate scaled deployments. The company also offers a range of wearable devices, including the RealWear Navigator wearable series, which are designed to withstand and perform in the harsh and often challenging environments regularly faced by modern frontline professionals. The company notes that 41 of the Fortune 100 are RealWear customers.
"RealWear's mission is to engage, empower, and elevate frontline professionals around the world and across industries to increase productivity and enhance safety," said Andrew Chrostowski, Chairman and CEO of RealWear. "This combination with CCAI will accelerate our ability to deliver new assisted reality products, services, and solutions at scale that transform the way people work today, tomorrow and into our sustainable future."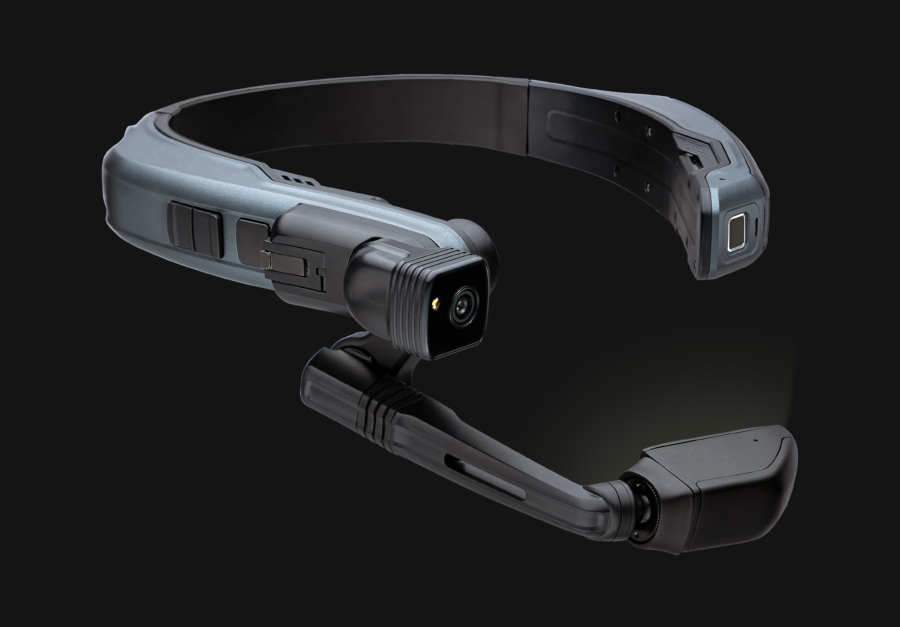 Jamie Boyd, Chief Executive Officer of CCAI, commented: "CCAI was established with the intention of identifying and partnering with businesses that are utilizing technology and innovation to disrupt industry in sizable and expanding markets. RealWear perfectly fits these criteria, and we are thrilled to partner with them and add value by strengthening their financial position in pursuit of growth initiatives across product, customer, geography and industry initiatives."
Following a successful transaction, the combined company is expected to have an enterprise value of USD $375.5 million. The net proceeds raised from the proposed transaction will be used to support RealWear's strategic growth and corporate initiatives, which consist of hiring additional team members for product development and cloud engineering, expanding contract manufacturing capabilities, accelerating sales channel penetration, and pursuing additional industry verticals.
Current RealWear shareholders will roll 100% of their existing share holdings into equity of the combined company. Shares of CCAI Class A common stock and Class B common stock will automatically convert into common stock of the combined company on a one-for-one basis.
CCAI intends to hold a special meeting on February 15, 2023 to consider and vote on, among other proposals, the extension of the time period CCAI has to complete an initial business combination to August 31, 2023. 
Cascadia Capital, LLC is serving as financial advisor for the transaction and Perkins Coie is serving as legal advisor to CCAI. Latham & Watkins is serving as legal advisor to RealWear.
For more information on RealWear and its assisted reality wearable solutions, please visit the company's website.
Image credit: RealWear, Inc. / Cascadia Acquisition Corp.
Sam is the Founder and Managing Editor of Auganix. With a background in research and report writing, he has been covering XR industry news for the past seven years.