February 18, 2021 – Azoomee, a media company and app development studio focused on entertainment applications for children, has recently announced the release of its new augmented reality (AR) experience that allows children to fully immerse themselves in history. 
The company was able to deliver its immersive 3D AR experience by utilizing PTC's Vuforia Area Target environment tracking, which allows for the tracking and augmenting of areas and spaces. Using a digital model of the town hall's interior created with a 3D depth scanning camera, the Vuforia platform allows standard mobile devices to recognize the surrounding space and display augmentations in detail.
Azoomee stated that its AR experience was created in response to Austria's 5G Use Case Challenge. As part of Vienna's 5G infrastructure expansion, Austria-based fixed and mobile network operator A1 provided its 5G network technology in the city's historic Town Hall,  providing the infrastructure needed for a fully immersive and educational AR experience. As a result, the Azoomee AR app takes the historical building and transforms it into an immersive experience by merging animations with static surroundings, bringing the Austrian capital's city hall to life.
Klemens Himpele, Chief Information Officer at the City of Vienna (Stadt Wien), said: "We've been very impressed with the quality of contributions to Vienna's 5G Use Case Challenge, but Azoomee's work in this space has been especially noted for the way it combines new technology with the city's heritage. The way its AR app prototype transforms the Rathaus [town hall] into a digital environment that combines both fun and learning for children is the perfect example of what we hope to achieve with 5G. We are excited by the possibilities that this AR experience could be adapted to other locations both in Vienna and beyond."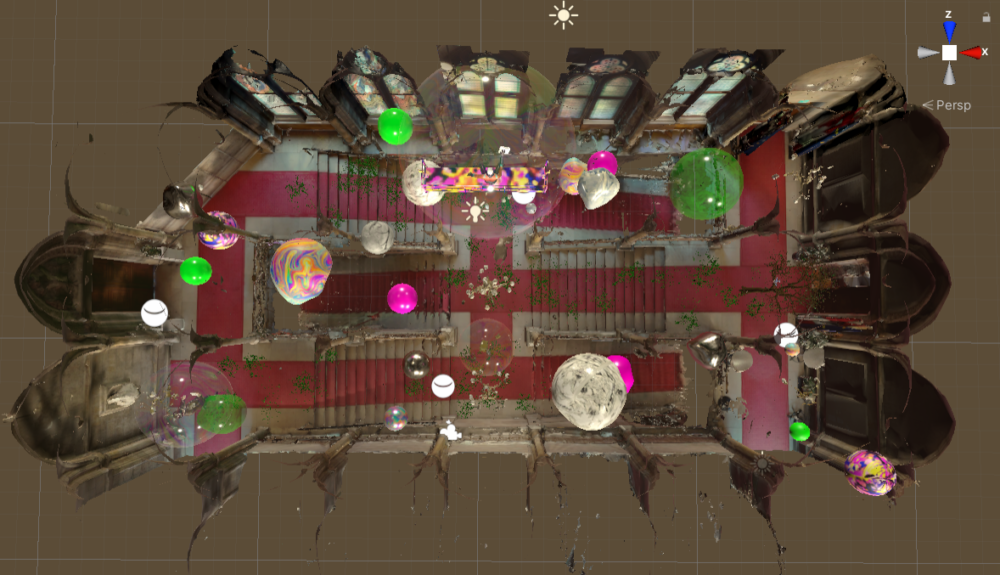 With the brand-new Azoomee AR app, users can interactively explore their surroundings, experience occlusion behind physical objects, realistic physics and 3D mapping. Azoomee joined Vuforia's innovator program to help showcase the technology and to provide an engaging way for children to learn. The app experience guides users through the rooms of the building and features room-scale augmentations over more than 800 square metres and interactive exploration on three levels, according to the company. 
Douglas Lloyd, CEO of Azoomee / Da Vinci, commented: "We're thrilled to use the dynamic capabilities of 5G and Vuforia to translate Vienna's rich history into interactive augmented reality experiences that fit beautifully with Azoomee's mission of making learning fun for children. This positive learning experience offers an amazing way to inspire kids to explore the past and immerse themselves in history. By tapping into learning on a visceral level, the Azoomee AR app allows kids to feel closer to the information they're absorbing, and connect with the knowledge in a dynamic way. We hope that this is just the start and that we can bring this revolutionary experience to other historical sites throughout the world."
For more information on Azoomee and its educational AR experiences, please click here. For more information on PTC and its Vuforia augmented reality platform for businesses and industry, please click here.
Image credit: Azoomee
Sam is the Founder and Managing Editor of Auganix. With a background in research and report writing, he has been covering XR industry news for the past seven years.