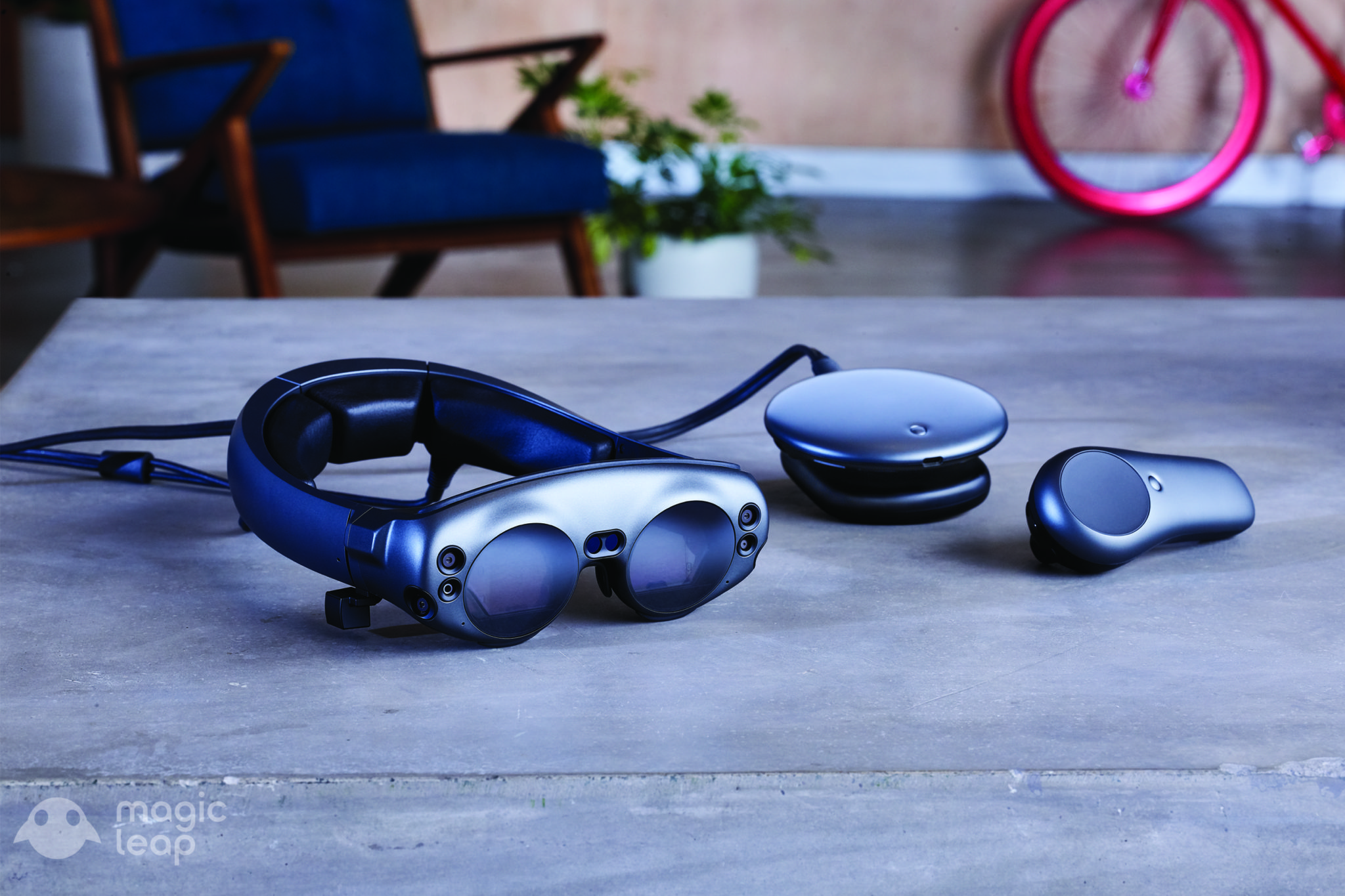 In the first of a series of expert focus articles, Auganix' Managing Editor, Sam Sprigg, sums up an evening of discussion with Magic Leap that focused on Community, Diversity, and Ubiquity within the VR and AR industry.
Introduction
Attendees filled the Launch Academy shared working space – Vancouver's de-facto VR/AR hub –  in the city's Gastown neighbourhood on Monday night, for a lively Q&A and demo with Magic Leap's senior development team. Hosted by the VR/AR Association's Vancouver chapter, the event shone a light on the current state of the industry and gave us a glimpse of Magic Leap's vision for the future.
Tricia Katz, the company's Developer Evangelism Lead, ignited opening discussions with a focus on diversity in the industry. Echoing Founder and CEO Rony Abovitz's sentiments that technology should serve the needs of its users, Katz outlined Magic Leap's belief in a people-first approach to digital space – on both sides of the lens.
For many in the industry, mass adoption of VR/AR is no longer a case of if, but when. With the potential to revolutionize the way we work, think, and interact, virtual space represents one of the next frontiers of human development. However, Katz highlighted, before we can build spaces that are open and inviting to all users, we need to improve access for those who may otherwise not have had the opportunity to become a part of the industry. By increasing inclusion, the industry can draw from a diversified talent pool, while inspiring and encouraging a whole new generation of developers and 'creators' (a term that Magic Leap uses to describe its developer community).
The importance of diversity in mass adoption continued on into the panel Q&A, which included: Magic Leap's Senior Director of Developer Relations, Greg Rinaldi; Partner Manager, Developer & Creator Relations, Jaqueline Assar; Account Manager, Developer Relations, Steve Lukas; and Senior Dev Tech Engineer, Shane Engelman. Questions were moderated by Dogu Taşkıran, CEO of local VR and AR studio, Stambol Studios.
"We want content made for everyone, by everyone."

– Jacqueline Assar, Partner Manager, Developer & Creator Relations, Magic Leap
When asked "how can the industry overcome the problem of mass adoption of XR?" Jacqueline Assar reemphasized Katz's opening comments: "When we talk about mass adoption, we certainly understand the importance of getting hardware into the hands of developers. However, the most important question is how do we get hardware into the hands of developers from a wide variety of backgrounds all over the world', so that the content that's being developed is representative of the needs and the wants of all of us. This is a big priority at Magic Leap, and one of the reasons why I joined. In terms of building out our content ecosystem, we want it to be content that is made for everyone, by everyone."
On the challenges of mass adoption, Steve Lukas also examined the industry's responsibility for educating prospective users. As an example, Lukas described the misconception still held by many consumers that today's AR devices are merely a continuation of Google Glass: "There's a large number of people who never tried Google Glass, but think that this is an early version of what we're experiencing now, and it's completely different… [The industry] needs more people to understand [this technology] to see where it belongs in their lives. The sooner people start understanding what's possible, the sooner they can start contributing." With the huge variety of potential use cases that AR and VR offers both businesses and consumers, it is incumbent on the industry to accurately describe, market, and position what it offers, if it wants to improve adoption.
At the other end of the panel, Greg Rinaldi pointed out Magic Leap's focus on developers. "This is a new emerging computing platform, and I think the more creators we can get on the platform, the better." Rinaldi added, "Without great content and experiences, there isn't a strong value proposition for customers."
"The sooner people start understanding what's possible,

the sooner they can start contributing."

– Steve Lukas, Account Manager, Developer Relations, Magic Leap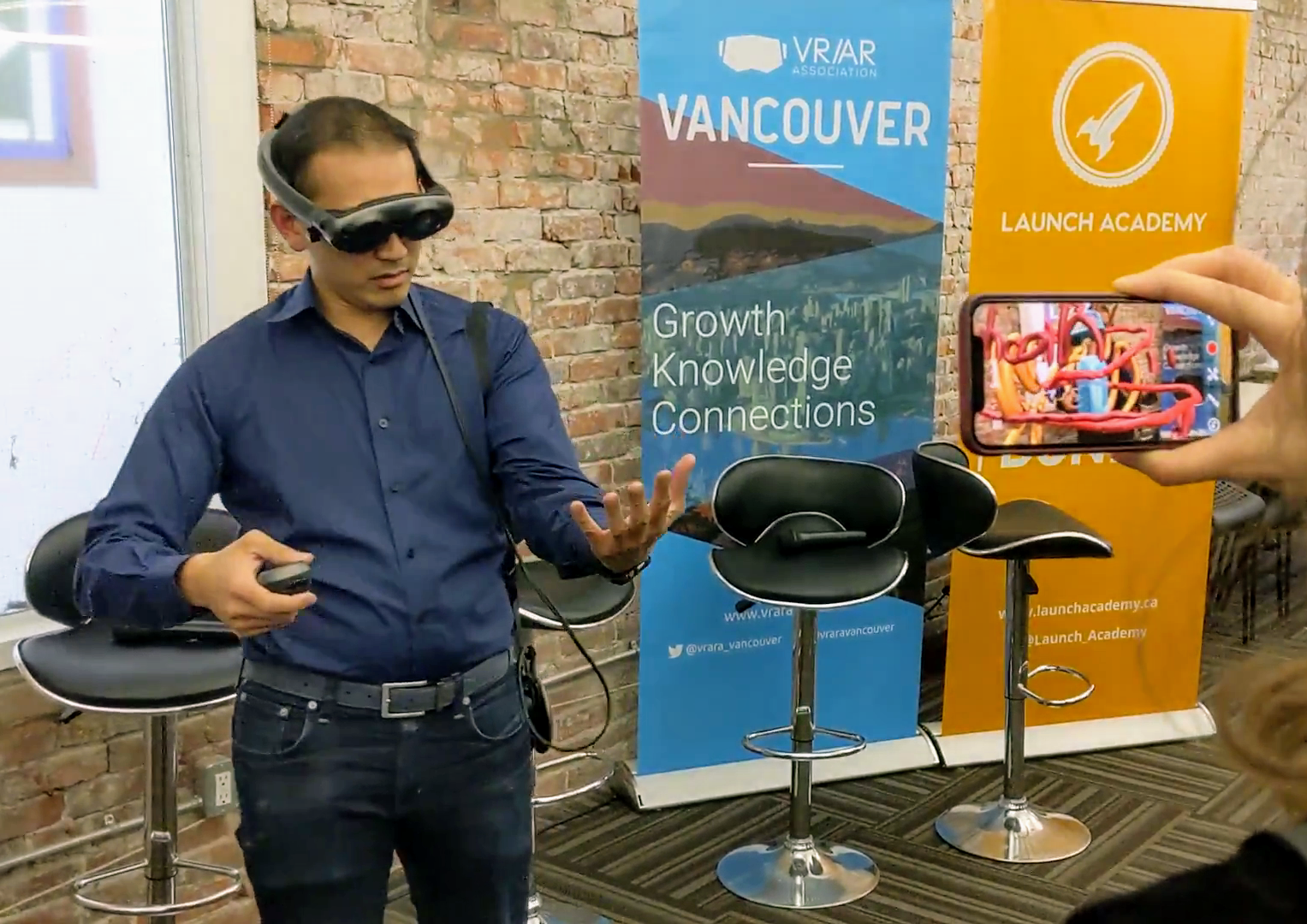 Enter The Magicverse
This is where the concept of 'The Magicverse' comes in. The Magicverse is not a piece of technology, an API, or a piece of hardware – it is a place, a shared digital neighbourhood that the company sees as the logical destination of spatial computing as a whole (think Ready Player One for Augmented Reality). For Magic Leap, this is the North Star that guides their vision: a world not tied down to any specific device.
Building on the internet's original guiding principles, Magic Leap see their devices simply as one gateway into an open space that is created, shaped, and made explorable by and for all. For such a space to work, as Engelman pointed out, events in the Magicverse need to happen in the same place, at the same time, for many users: "For this technology to be ubiquitous, you're going to need to have copresence – the idea of everyone being able to see in the same world coordinate space, the same content, in the same exact physical location – that's going to be huge. Multi-user [experience] is something I think we should all be extremely excited about".
Visionary Infrastructure: 5G and Smart Cities
To make the Magicverse a reality, panelists outlined two interconnected requirements. First, an infrastructure that can handle the huge amount of data necessary for seamless XR experiences, and second, an ecosystem that can productively interface with this space. On how shared spaces like the Magicverse will overlay the built environment to form so-called 'Smart Cities', Rinaldi asked: "What does the ecosystem of connected devices look like?' That could be your mobile phone, a wearable device on your head, or the traffic lights in your city… That whole idea of the Smart City concept – that's really where all of this is going, and that's what we're interested in. From the room scale to the city scale," Rinaldi went on, "it's going to take a lot of infrastructure and it's going to take a lot of companies like ourselves, companies like our telco partners, and others, to really build that infrastructure".
"You cannot achieve smart cities without 5G."

– Greg Rinaldi, Senior Director of Developer Relations, Magic Leap
Having already announced a partnership with Japanese mobile operator DOCOMO last month, and with more partnerships with other telecommunications companies in the pipeline, Magic Leap is gearing up to capitalize on the huge benefits 5G technology will bring to spatial computing and extended reality as a whole. "You cannot [achieve smart cities] without 5G," said Rinaldi. "The more devices you connect [to a network], the harder it gets to maintain a low level of latency. What we are seeing in 5G technology is that it's really going to open up the bandwidth – it's going to open up the pipes – so we are going to have this massive, low latency data infrastructure. A lot of telcos are really interested in building those pipes – they are going to be building this infrastructure and they want to enable business, commerce and connectivity – and that is what is exciting about those relationships for Magic Leap: [to help with] building that ecosystem, we need partnerships to do that".
Availability
After the panel discussion, questions were opened up to the floor, where the topic of hardware accessibility was quickly raised. Attendees were keen to understand why Magic Leap One headsets are still not available for purchase in Canada – or anywhere outside of the USA, for that matter. This was a notable inflection point, particularly given the company's outspoken push for accessibility. With alternatives such as Microsoft's HoloLens 2 only recently launched with initial availability in the United States, Japan, China, Germany, Canada, United Kingdom, Ireland, France, Australia and New Zealand, the absence of the Magic Leap One is clearly being felt by prospective users outside the US.
"We're aggressively working towards being able

to sell devices in Canada, and it's very close."

– Greg Rinaldi, Senior Director of Developer Relations, Magic Leap
In response, Steve Lukas spoke about the regulatory challenges Magic Leap are currently working through to start shipping further afield: "It's expensive for us not to be in other territories. We are highly incentivized to be in other territories. We just have to make sure, on a business level… that we are compliant. That's something that we're working closely with different governments to do, and we're doing our best to get [compliant] as fast as possible"
However, there may be some good news for the Vancouver and wider Canadian AR and VR community, at least, as Rinaldi suggested: "We're aggressively working towards being able to sell devices in Canada, and it's very close."
Price
The floor then moved on to the theme of price, which was not entirely unexpected, given that the Magic Leap One retails at just under USD $2,300. With more affordable alternatives available that can provide newcomers with an immersive experience, for example, the Oculus Go starting at only USD $199, the Magic Leap One's price tag is a sticking point for many first-time users and enthusiasts alike (although granted, the Go is a VR headset, and doesn't provide quite the same experience or functionality that a set of AR glasses does).
Magic Leap has, however, committed 500 free headsets toward Epic Games' 'Epic Megagrants' program, a USD $100 million fund that provides developers working with Unreal Engine grants of between $5,000 and $500,000 to help with content creation. Highlighting the grant program, Assar added: "I encourage all of you that have ideas for content or are actively working on content to apply for this grant, because it is one of the many ways that we are looking to support the developer ecosystem – not only helping you get access to funding through partnerships, but also giving you access to hardware so that we remove barriers to publishing content."
The Future: Small Steps; Giant Leaps.
After an informative Q&A and further questions from the floor, the panelists wrapped up with closing remarks on what excites them about Magic Leap's future. Across the board, panelists looked forward to improving the access, content, creator communities, and attitudes that will one day make the Magicverse a reality.
Steve Lukas – "For me, it is the internationalization of magic leap and where we start pouring into new territories," adding, "We are seeing all these crazy concepts that we haven't seen before and I'm really excited to see what happens when we expand."
Jacqueline Assar – "I'm most excited about content. It's been an honour to work with developers across the world, particularly our grant winners – just seeing all of the ways that they are really pushing our technology and creating things that we didn't even think was possible. So, I really encourage all of you to be looking out for future content pipeline, there is some really exciting stuff in the works."
Greg Rinaldi – "For me it is going to be the expansion of the developer community. Specifically we are looking at support for making it a bit easier for people to get their hands on hardware." He added, "We really believe in enabling the developer community as best as we can. We're doing some really interesting things with the enterprise space, so helping developers get connected to businesses, because businesses have a higher appetite for AR, mixed reality, and spatial computing." Rinaldi also stated that there may well be some enterprise partnerships announced in the future.
Finally, offering some advice for developers and creators in the audience, Shane Engelman added that it is important to develop content that makes sense for Magic Leap, and that creators should not develop something "just because you can". He also commented: "Use audio – it is understated – Magic leap has spatial audio." And finally "More pixels aren't always better. Try to tell a story with fewer pixels."
The event showcased Magic Leap's commitment to an inclusive and innovative future. Clearly, the company is trying to encourage the wider developer and creator community, pushing for the growth necessary to build towards their ideal of the Magicverse. While it won't happen overnight, it will ultimately be Magic Leap's commitment to the stories behind and within digital space that will come to shape its future.
Video credit: Auganix/YouTube
Sam is the Founder and Managing Editor of Auganix. With a background in research and report writing, he has been covering XR industry news for the past seven years.