September 21, 2021 – DPVR, a Shanghai-based provider of virtual reality (VR) solutions, has recently announced its Group Training Solution, offering an entirely free software kit that allows businesses to train large groups of users by granting control of several headsets at once to a single trainer. 
According to DPVR, while other solutions on the market can come at a high price point and cost thousands of dollars for one training room with 40 to 50 VR headsets in it, DPVR's solution helps to dramatically cut the costs for enterprises since the company's group training software is free, as long as users are operating DPVR's own VR headset devices. 
DPVR stated that its Group Training Solution is mainly applicable as a solution for hard and soft skills learning. The solution allows instructors to share images, media, applications and interactive content, manage video playback, and collect learning data from students – all of which is done via a PC or Android device. As a result, instructors and group moderators can manipulate trainees' VR headsets and share synchronized screens, all whilst collecting user feedback to help improve students' learning experiences. The solution also allows moderators to grant trainees the ability to explore learning content freely in VR.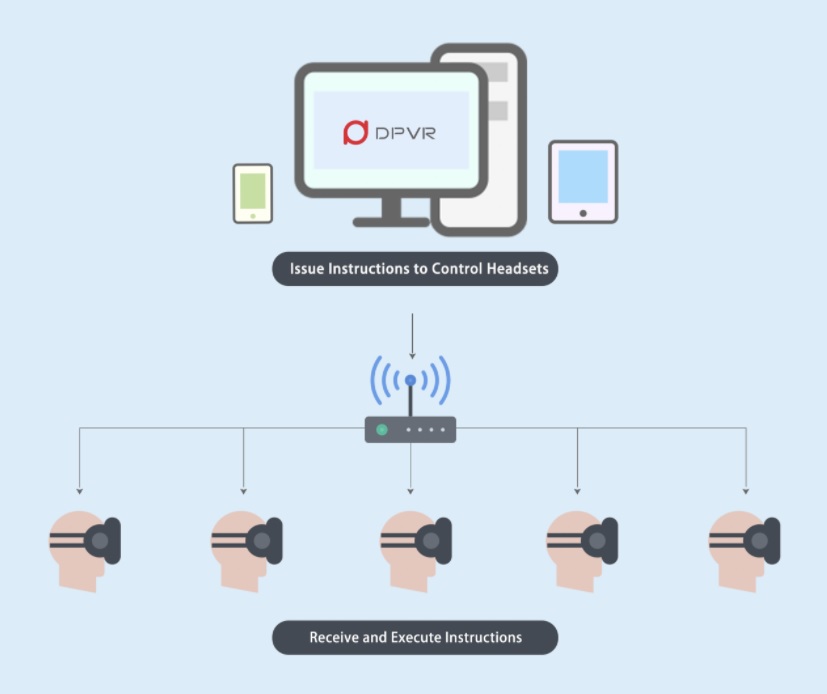 The solution consists of:
A PC, tablet, or Android phone;

DPVR wireless headsets;

One router;

DPVR's group training software.
Furthermore, according to DPVR, the Group Training Solution doesn't require high-end PCs to function – something that the company states can help to further reduce operating costs for businesses. One PC/tablet/Android phone is all that is needed to control up to 50 wireless headsets simultaneously.
Commenting on the solution, Derek Liu, VP at DPVR, said: "The cost of training may seem daunting when adopting new technologies like VR. Our Group Training Solution helps our customers to tackle the issue of cost while offering an optimized customer experience through our highly customized hardware and software solutions."
Currently, DPVR's Group Training Solution is being used by educational institutions to teach courses such as natural sciences or campus safety education.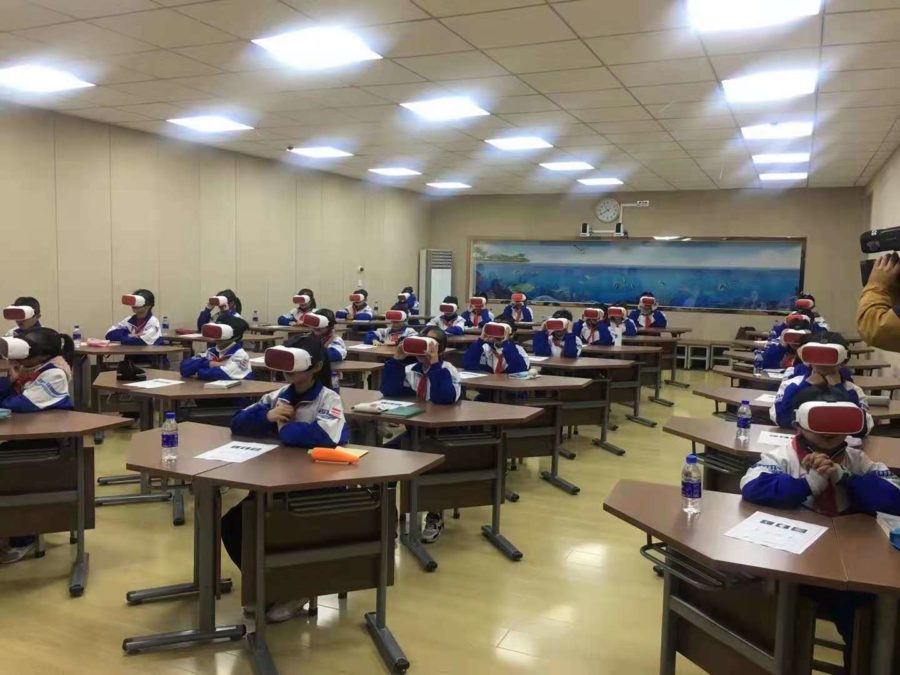 DPVR also stated that it is the only hardware manufacturer that offers enterprises this sort of platform solution for free and without the need for monthly/annual subscription renewals.
Earlier this year, DPVR announced the launch of its 'Starlink' VR system, which essentially acts as a live broadcast solution for virtual content, wherein a student is able to follow an instructor's first person perspective, but cannot freely explore the content themselves. The Group Training Solution therefore offers a software platform that allows instructors and teachers to control their students' devices in order to cue up specific VR content that students can then explore on their own. Additionally, last month, the company also announced the launch of its new enterprise-focused standalone VR headsets with the introduction of the P1 Ultra 4K and P1 Pro Light devices.
For more information on DPVR and its virtual reality hardware and software solutions for group training, please visit the company's website.
Image credit: DPVR
Sam is the Founder and Managing Editor of Auganix. With a background in research and report writing, he has been covering XR industry news for the past seven years.