This is a contributed piece written by Eldorado.gg
In 2016 the world was completely overtaken by Nintendo's augmented reality (AR) mobile game Pokémon Go. Published by Niantic, Nintendo, and The Pokémon company the game follows a "freemium" model, meaning it is a "free-to-play" game that supports in-app purchases. Pokémon is to this day the most successful media franchise of all time, ahead of Star Wars, Marvel, Lord of The Rings, and other popular pop culture universes, by a large margin. For comparison, Hello Kitty, which sits in second place, is roughly around USD $22 billion behind Pokémon in terms of revenue. It comes as no surprise then that Pokémon Go would be a massive success, but even by its own standards, the game has still exceeded expectations.
The game recently turned five, and even though media coverage may have dipped towards Pokémon Go, the financial and commercial results just keep on coming in. In fact, 2020 saw the game deliver its best results ever, with a revenue of USD $1.3 billion globally. If that is not enough to convince people that it wasn't just a fad, but it is still a relevant title, the game has also broken five world records with regards to video games. As of 2021 Pokémon Go holds the titles of "Most Downloaded Mobile Game in Its First Month", "Highest Revenue Generated By a Mobile Game in Its First Month", "Fastest Time to Gross USD $100 Million by a Mobile Game", and "Most International Charts Topped Simultaneously for a Mobile Game in Its First Month" both revenue, and download-wise.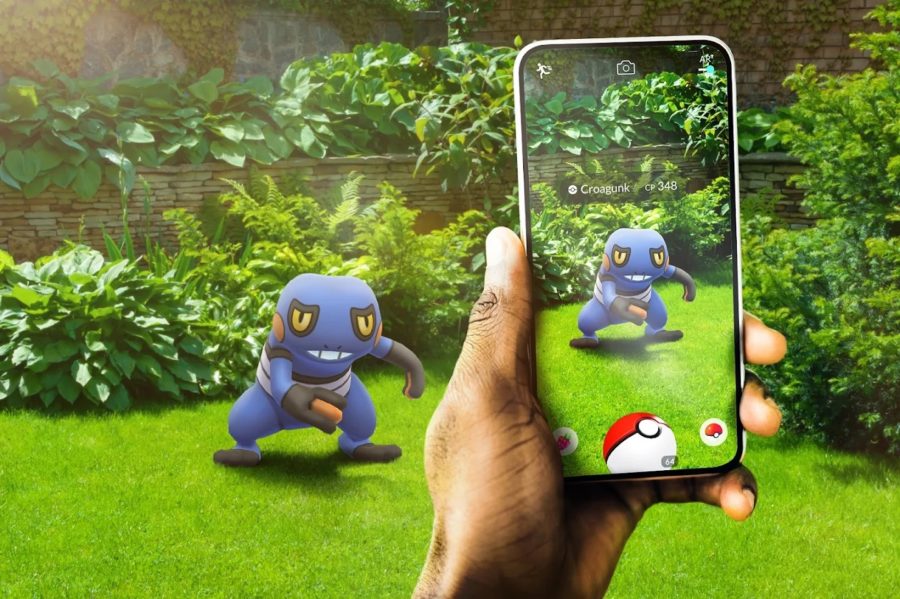 A Natural Evolution
The Pokémon gaming model has been pretty constant throughout the franchise's evolution. Most of the games have been role-playing games set in a semi-open world where players capture and train Pokémon, using them to solve puzzles in order to become the greatest Pokémon trainer. This formula was altered for some spin-off titles, such as Pokémon Stadium 1 & 2, Pokémon Snap, Hey You, Pikachu! and Pokémon Puzzle Challenge. Even so, there wasn't anything particularly novel towards the franchise's mobile game style that propelled it to stardom, until Pokémon Go came along.
Pokémon Go took advantage of the fact that technology has evolved and become accessible to almost everyone in the world, meaning the market that the game was able to target was essentially any user who had a smartphone with GPS capabilities – so, a huge market globally. Obviously the number of smartphone users at the time of the game's release was multiple times larger than the number of people who had a Nintendo platform. Still, while smartphones are one of the reasons mobile gaming has grown so much in recent years, the Pokémon franchise took advantage of its original concepts of exploration and random encounters and fused them with augmented reality , and localization services.
This unique twist on the tried-and-true formula was a massive success, as it put players into the shoes of an actual Pokémon trainer. The implementation of augmented reality into the game also helped to emulate the experience of having encounters with Pokémon in a user's surrounding real-life scenario. Pokémon Go essentially did an incredible job of adding various new mechanics and adapting other classic mechanics in order to build a new experience. One of the most prominent mechanics was the battle and capture system from previous Pokémon games, wherein a player has to weaken a target Pokémon they are trying to capture. This  was instead exchanged for a capturing mini-game in Pokémon GO that didn't rely so heavily on in-game weakening strategies.
The Very Best That Ever Was
If Pokémon Go continues to keep achieving the impressive numbers that it has seen over the last five years, it may well end up being the biggest game ever created. At the same time, it can be seen as one of the best marketed and impactful titles of the century, since it was able to also capture people's imagination and even get them up and out of the house to go on a walk, run, bike ride, or simply to roam around for no reason in order to try and capture Pokémon. In fact, the game was so impactful that even local businesses saw an increase in revenue due to an influx of foot traffic as a result of in-game 'PokeStops' (in-game places in Pokemon Go that allow players to collect items).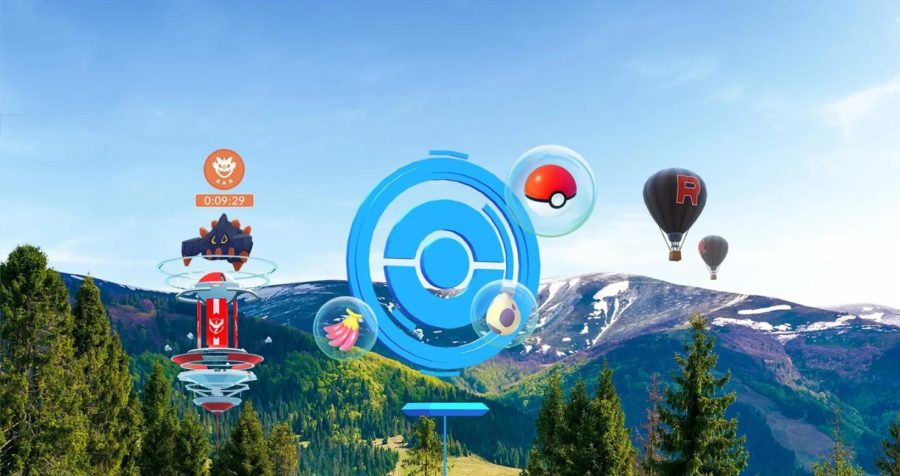 Upon its release Pokémon Go only spanned the original 150 Pokémon of the first generation, and at the time, players had to capture, train, and hatch these Pokémon. This is where most casual players would spend their time, as it was fun to walk around, explore a city, capture new Pokémon, or slowly but surely acquire more experience and resources to either upgrade the combat power of their Pokémon or to make them evolve. However, the game also added other features at later dates, such as three joinable factions, Pokémon Gyms, and Raids which add complexity to the title and is where most hardcore fans will spend their end-game.
As Pokémon Go has grown, so has its mechanics, and the complexity increased. New aspects of the game such as Shiny Pokémon, grinding higher Combat Power Pokémon, attacking and defending Gyms, unique team raids, Pokémon Motivation, Legendary Pokémon quests, and more have slowly been added and fleshed out. However, although the addition of these new mechanics over time may have felt natural to those who never stopped playing, for players who left the game after the original 150 Pokémon debut, it can now be daunting or even intimidating for them if they are trying to get back into it now, what with more than 600 Pokémon now available.
One of the easiest ways to get back into the game is by having a friend start grinding alongside, but if that's not an option due to time constraints, companies such as Eldorado.gg offers some alternatives, including high-level Pokémon Go accounts with vast resources and Pokémon that will allow players to focus on learning the game while having fun. This can also be especially useful for players who want to ensure that they can play with a Pokémon that might not be available to capture anymore. Furthermore, Eldorado.gg also offers boosting options, and currencies that will allow players to create a unique account with a little help from its sellers. 
The game still has a lot to evolve into, as has been demonstrated by the continuous updates, patches, events, and improvements made by Niantic. It's safe to say that the financial results will likely guarantee future support for the game, so for many users it is still not too late to join in with Pokémon Go. Plus, the addition of the buddy system, mega evolutions, Coronavirus play-at-home changes, and trainer battles have also helped to further expand the gaming experience. 
With the game continuing to go from strength to strength and with all the added content, now might actually be the best for players to to jump into the game or resume their journey and explore the Pokémon Go universe.
Image credit: The Pokémon Company / Niantic
Sam is the Founder and Managing Editor of Auganix. With a background in research and report writing, he has been covering XR industry news for the past seven years.