December 9, 2021 – DPVR, a Shanghai-based company specializing in virtual reality (VR) device design and manufacturing, has today announced that it is continuing its global expansion through two new strategic partnerships confirmed in Russia with TFN Trading and Vizzion. The company stated that the partnerships will help it to grow sales of its VR headsets, led by DPVR's recently released P1 Pro customizable wireless headset.
TFN Trading is a wholesale distributor of technology products in Russia that has partnerships with more than seventy different companies, according to DPVR. Vizzion is a specialist system integrator with a focus on extended reality (XR) solutions and distributes a range of VR, AR, MR, 360 and 3D technology solutions throughout Russia. Both TFN Trading and Vizzion will be working closely with DPVR to provide local support for the company's range of VR headset hardware and customization capabilities in Russia.
Derek Liu, Vice President at DPVR, said: "We have been impressed so far with the partnerships created with both TFN Trading and Vizzion and we share a common goal of growing our presence in the Russian market. With our wired and wireless range of VR headsets, combined with the ability to customize their specifications, we can help any client choose a VR solution that is perfectly suited to their application needs." 
Liu continued, "Both partners will be critical to broaden our reach into the training, education, and medical sectors that are looking to take advantage of the benefits that VR has to offer. We see Russia as one of the most important markets for DPVR and we will be investing to establish a local sales network and after-sales support options."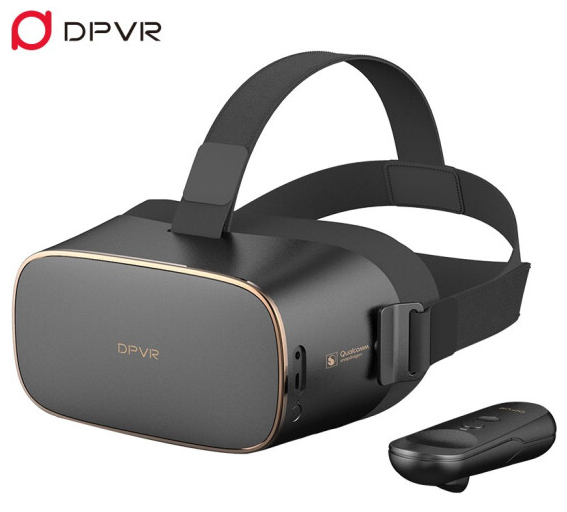 Commenting on DPVR's P1 Pro headset and its applications for education, Evgeny Osipov, TFN's expert on AR and VR products, said: "The P1 wireless standalone VR headset can be used to teach immersive lessons, such as geography, history, biology and other subjects. This allows students to understand topics that are hard to express with just words or pictures in a text book. We are looking forward to working with a partner like DPVR who are able to customize the specifications and software of their headsets to suit different applications. It means we can deliver bespoke solutions in Russia for our partners as VR technology and its uses evolve."
Finally, Alexey Lesnichenko, CEO of Vizzion, stated: "One of the main advantages of working with DPVR is the possibility of deep customization of its devices. From simple things such as placing a logo on the faceplate of the headsets to more complex requirements such as software interface customization or even hardware specs like adding eye tracking or heart monitoring. Together with their ability to customize packaging artwork it means we now have a VR hardware partner that can provide bespoke virtual reality headset solutions to suit many different types of integrations."
DPVR's range of VR headsets are used for educational school programs, business skills training and many other projects, according to the company. With their ability to run a variety of 360 videos and immersive content, they provide a versatile solution for small groups as well as large events. DPVR's devices are also supported by the company's software that enables sharing and distribution of content to groups and also offers device management and deployment solutions that can cover hundreds of VR headsets at a time.
For more information on DPVR and its customizable virtual reality solutions for education and training, please visit the company's website.
Image credit: DPVR
Sam is the Founder and Managing Editor of Auganix. With a background in research and report writing, he has been covering XR industry news for the past seven years.