June 9, 2022 – RealWear, a provider of assisted reality solutions for frontline industrial workers, has recently announced that MHS Truck & Bus, the sole distributor of MAN Commercial Vehicles in Romania, has deployed RealWear assisted reality devices across its service network in the region to support the supply chain. 
According to RealWear, since the deployment, MHS estimates that the diagnosis time of vehicle repairs has been reduced by 75% and with a 50% reduction of travel. The company also estimates future savings of 2700 liters of fuel per month (based on 9 experts and 300 liters/worker). 
MHS has a commercial vehicle service network that comprises nine workshops and five service partners across Romania to service MAN commercial vehicles. It has 150 technicians throughout the region but only a few experts. In Romania, technician training is mandatory and required twice per year. Historically, this training was conducted in-person, requiring expert trainers to travel up to 12 hours across the country. 
In addition to the training, for complex vehicle repairs (to perform work on the side of the road alongside immobilized vehicles for example) experts are also required to travel again to assist technicians in resolving issues. All of these requirements lead to fatigue for experts and costly downtime for customers, which RealWear stated grew to be a pain point for MHS Truck & Bus.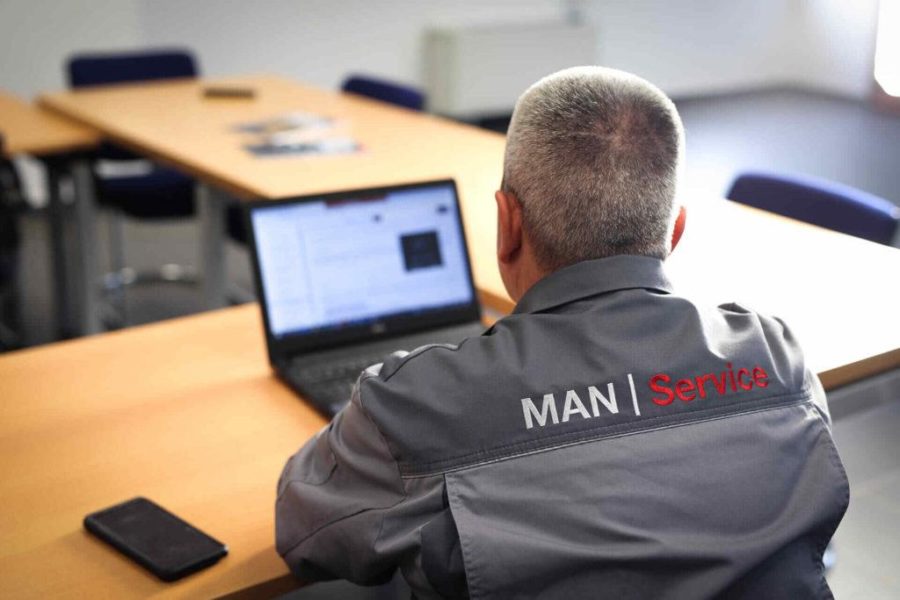 According to RealWear, to solve both diagnostic and training challenges, MHS invested in a physical video conferencing and multimedia room, where experts can be stationed and connected with technicians across all of its service locations using Cisco Webex Expert on Demand on RealWear's flagship HMT-1 model. During the diagnosis process, when technicians cannot resolve issues, they initiate a call to an expert and use a RealWear device to undertake remote diagnostics.
RealWear's HMT-1 device is capable of providing high quality video recordings and photos during vehicle repairs, which facilitates rapid problem resolution, as experts based at MHS' headquarters or at any of the MAN locations in the region are able to see exactly what technicians see through and make annotations to mark items of interest for field technicians. Furthermore, the HMT-1 is rugged, voice-enabled for simple commands and for voice-optimized Android apps, and can function in noisy environments thanks to its inbuilt noise cancellation technology. As a result, the device allows technicians to use both hands and look at a vehicle, instead of looking down at a screen.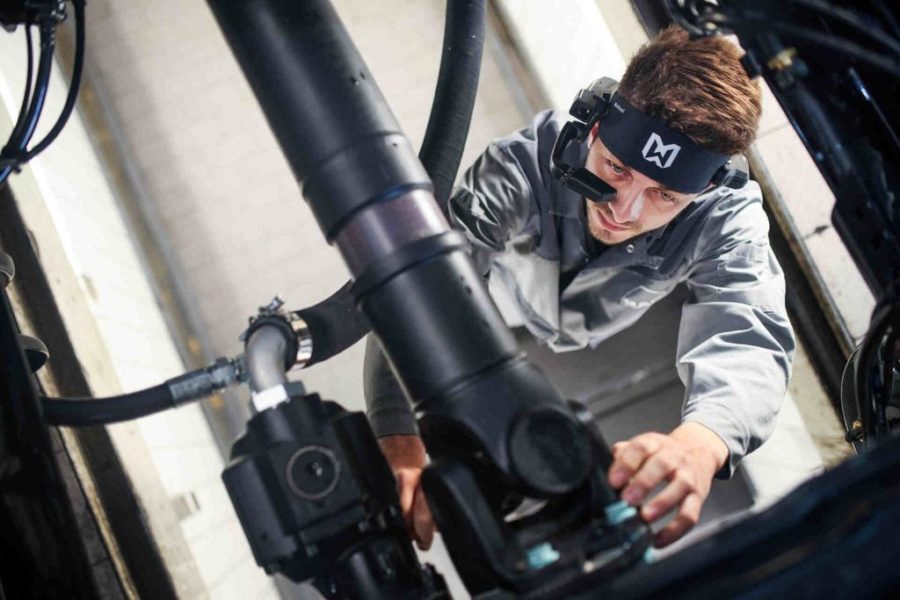 Marius Scutaru, Customer Service Director at MHS Truck & Bus, commented: "Since our deployment of RealWear we can solve difficult problems far quicker and reduce the downtime of vehicles out on the road. As a result, customer satisfaction has increased." Scutaru added, "We're using assisted reality as a communications system but also to display various documents, which the wearer has real-time access to via simple voice commands." 
According to RealWear, MHS is actively looking to expand the use cases for its assisted reality technology. Potential use cases in the future may include extracting data directly from vehicle computers onto a RealWear device and using the technology to assist in putting orders through for new parts. 
"As pressure is mounting to increase efficiency across the automotive value chain, we're seeing more and more automotive companies like MHS seeing RealWear as the new worker productivity platform," said Jon Arnold, Vice President of EMEA at RealWear. "We look forward to taking MHS's vision of connecting the machine data to the wearables as the next logical step."
For more information on RealWear and its assisted reality devices for frontline workers, please visit the company's website.
Image credit: RealWear
Sam is the Founder and Managing Editor of Auganix. With a background in research and report writing, he has been covering XR industry news for the past seven years.