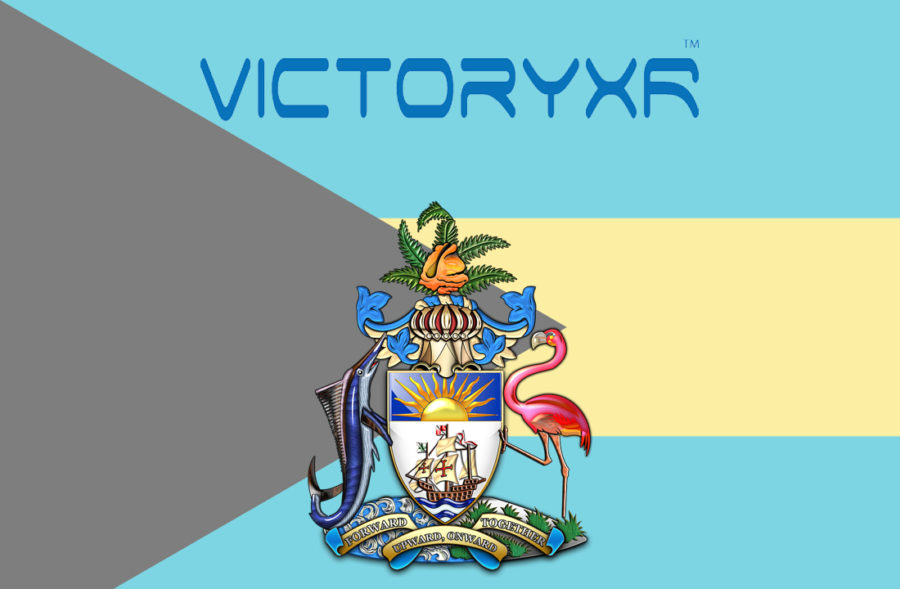 June 9, 2022 – VictoryXR, provider of augmented and virtual reality (AR/VR) content for schools and educational institutions, has recently announced that it will be working with The Commonwealth of The Bahamas to help with the rollout of a nationwide metaverse education program.
Zane Lightbourne, Minister of State, Education, Technical & Vocational Training for The Bahamas, announced a plan to deliver accessible education through a "metacampus" delivered through Web 3.0 Technology.
Stating that it was time for students in The Bahamas to have access to the best education in the world, Minister Lightbourne announced last week that The Bahamas would become the first country to roll out metaverse education nationwide to address issues of equity in education.
"We have students spread across the islands in The Bahamas. The only way we can bring them together in one common classroom is to build a metacampus that is accessible to all," said Lightbourne. "Metaverse education has arrived and I can see no point in waiting any longer. If that means The Bahamas will lead the rest of the world in finding a solution to equity in education, then so be it."
According to VictoryXR, Minister Lightbourne has developed a plan to roll out a multi-island summer program in 2022 as a means of developing the action plan for a broader rollout this fall and a nationwide rollout in 2024. The campus will be built with Web 3.0 technologies by VictoryXR on the Engage Platform, which will allow synchronous access to classes built in virtual reality.
The summer program will be led by Jason Beneby, Director of The Bahamas Virtual School and COO of American High School, a Florida education company. The summer program is an extension of the American High School VR initiative to deliver virtual education pathways to countries all over the world. A select group of students in grades 9-12 will be provided access to a Meta Quest 2 VR headset as well as Internet connectivity. "Equally important, every student will learn from a Bahamian teacher, certified in virtual reality education through the VictoryXR micro-certification program," explained Steve Grubbs, VictoryXR's CEO.
Minister Lightbourne explained the reasoning behind his initiative: "We cannot provide every school with an engineering teacher, but we can offer a class on our metaverse campus and invite every student interested in engineering to attend. This takes geography out of the equation when providing equitable access."
For more information on VictoryXR and its virtual reality solutions for immersive metaverse learning, please visit the company's website.
Image credit: VictoryXR / creative commons license
Sam is the Founder and Managing Editor of Auganix. With a background in research and report writing, he has been covering XR industry news for the past seven years.