In Augmented Reality and Mixed Reality News
October 5, 2021 – IMINT Image Intelligence AB (Imint), a provider of video enhancement software, has recently announced a collaboration with Rokid, developers of augmented and mixed reality (AR/MR) glasses and headwear for industrial applications. Under the agreement, Imint's 'Vidhance' software will be integrated into Rokid's new 5G-enabled Rokid 'X-Craft' explosion-proof, industrial AR headband, providing workers access to visual information whilst on the job.
Launched in December last year, the Rokid X-Craft features two built-in cameras, a 40° field-of-view, and a binocular diffractive optical waveguide display. The device is designed to be compatible with standard helmets for use in high-risk environments, such as those found in the oil & gas, electric power, aviation, and rail transport sectors. The X-Craft is also IP66 rated to protect against water and dust, and is ATEX/IECEx certified to be safe in potentially hazardous, explosive areas.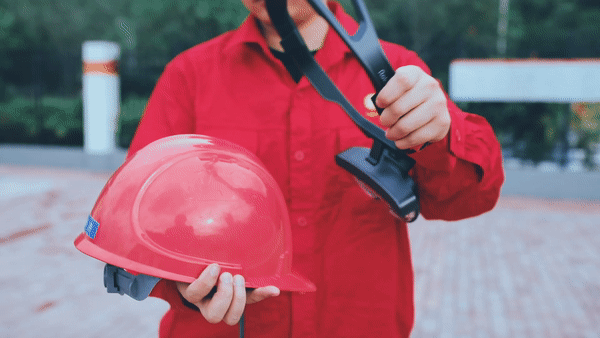 The Rokid X-Craft is designed to provide video to and from frontline workers performing field operations, inspections, remote training and collaboration, facility maintenance, safety and quality inspections, and other industrial tasks. To deliver high-quality video, the X-Craft will feature Vidhance Video Stabilization software, technology that intelligently compensates for camera movement to deliver the most stable video possible, especially in low-light environments.
"Rokid's industrial headband allows workers to easily access important video under some of the most challenging circumstances," said Andreas Lifvendahl, CEO at Imint. "Being among the first to integrate 5G into a headworn device, Rokid understands the high-performance computing needs of workers in the field. With Iminit's Vidhance video enhancement software, Rokid is able to ensure optimal video performance and clear resolution for both recorded and real-time viewing."
The Rokid X-Craft utilizes an Amlogic A311D chipset and Rokid-developed Yoda OS-XR operating system, based on Android. Vidhance running on the Amlogic A311D/Yoda OS-XR platform is a first for Imint, but something that the company states demonstrates the expanding compatibility of its Vidhance software to optimize video on a broader selection of mobile devices. Furthermore, the Rokid X-Craft also demonstrates Vidhance software's compatibility with next-generation, high-speed 5G wireless connections.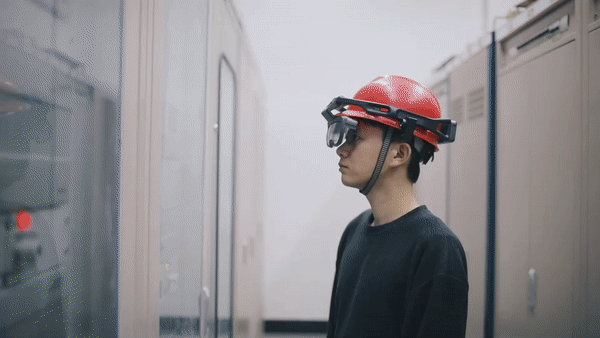 "Stable video is critical to real-world applications of the Rokid X-Craft industrial headband," said Liang Guan, Vice President of Business Development and Strategy at Rokid. "So is video optimization software that works at an ultra-high level across all the cutting-edge technologies our engineers bring to bear on a solution like X-Craft. Throughout product development, we've seen that Vidhance creates the video experience X-Craft users need to be successful in even the most demanding situations."
The collaboration with Rokid is Imint's latest in the growing market for head-mounted displays and industrial wearables, and according to the company, underscores an increasing need for stable, high-quality video in the emerging category of headworn devices. 
For more information on Imint and its video stabilization software solutions, click here. For more information on Rokid and its augmented and mixed reality devices, click here.
Image / video credit: Rokid / Imint
Sam is the Founder and Managing Editor of Auganix. With a background in research and report writing, he has been covering XR industry news for the past seven years.