Dec 14, 2021 – Spatial, the former augmented and virtual reality (AR/VR) collaboration platform, has today announced a significant company evolution to become the metaverse for cultural events such as NFT exhibitions, brand experiences, and conferences, whether on web, mobile, or VR.
The company has also announced USD $25 million in new funding as part of its growth financing plans. Investors in the round included Pine Venture Partners, Maven Growth Partners, Korea Investment Partners, KB Investment, Mirae, Balaji Srinvasan, with participation from existing investors iNovia, Whitestar and Lerer Hippeau. This brings the total amount raised by the company so far USD $50 million. Spatial stated that the funds will be used to accelerate its vision to become a 3D hub that links NFT creators to their communities and collectors.
Spatial stated that it has seen a surge in popularity of its non-headset product offerings with 80 percent of current users accessing Spatial via web and mobile – this compares to 80 percent via headset last year.  The company added that a vast majority of these users are NFT creators, artists and collectors, looking to build, share and meet up in immersive environments that go far beyond what can be accomplished on 2D platforms. 
"User feedback has always been at the heart of our product strategy but over the last year since we launched our freemium version across any platform, we've witnessed a fascinating shift occurring", noted Jacob Loewenstein, Head of Business at Spatial. "We've gone from an AR/VR platform focused on enterprise productivity to a web/VR platform linking digital creators and the broader NFT economy.  Why? Because the metaverse will be far beyond a meeting space. We're witnessing this trend in the creator economy from the inside and can see the huge opportunity as power moves into the hands of these creators. Moving web-first also breaks down all the barriers to entry to the metaverse today. We believe in an inclusive and open metaverse where one day artists and creators can move freely across multiple virtual platforms with interoperable portals, avatars and shared spaces."
Spatial is aiming to provide an accessible metaverse available for anyone to experience for free on web, mobile, and VR. The company's platform allows users to meet virtually, curate a gallery or host events without any coding needed. Users can simply upload content and build a space in under a minute.  Spatial will begin offering limited edition, purpose-built NFT environments for creators and collectors who want to own a piece of the metaverse. The first 'Spatial NFT Genesis' drop will go live starting on December 15 at 5PM EST,  curated by Polycount and Reno, in collaboration with Meshed. For more information on the NFT drop, visit mint.spatial.io.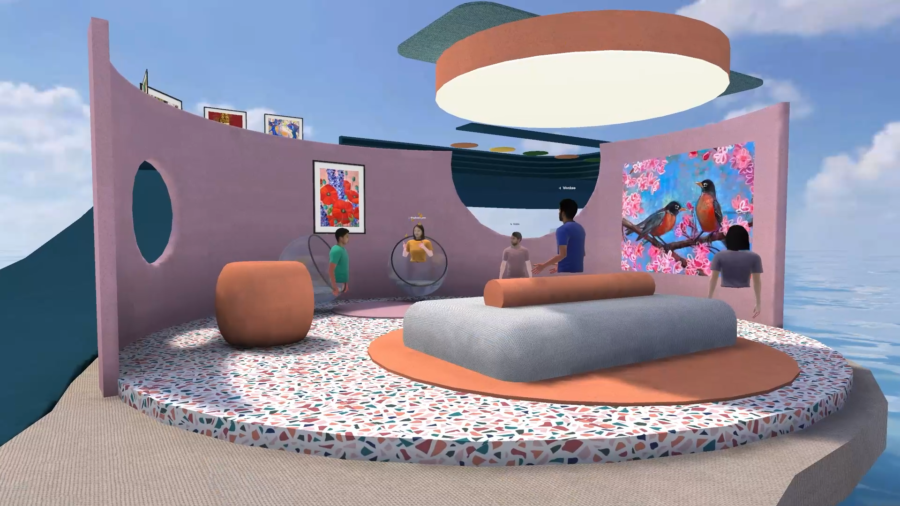 Additionally, Spatial stated that it is working with artists who are using its platform for anything from art exhibitions and events, to sports or music influencers selling NFT memorabilia or connecting with fans and collectors in new ways. According to the company, in the latest version of its platform artists can enjoy new shared gathering spaces such as Spatial Park, 2x faster performance and Metamask login. 
Finally, the company added that it is committed to building an open, on-chain (on a blockchain) and interoperable metaverse, supporting decentralized infrastructure including Ethereum wallets, with other blockchains to follow in the near future. Spatial sees a future where users will be able to own 3D spaces in an open format that can be freely consumed in other metaverses. 
"Since we shifted focus to building the metaverse for creators and artists, we've seen four times usage growth in just two months. This new round of funding will speed up our mission to make the internet more immersive, social and fun. It's extremely rewarding to devote our energy to empowering creative individuals and lead this cultural paradigm shift in how people are sharing experiences with others," said Jinha Lee, Spatial co-founder and Chief Product Officer.
For more information on Spatial and its metaverse plans, please visit the company's website.
Image / video credit: Spatial
Sam is the Founder and Managing Editor of Auganix. With a background in research and report writing, he has been covering XR industry news for the past seven years.