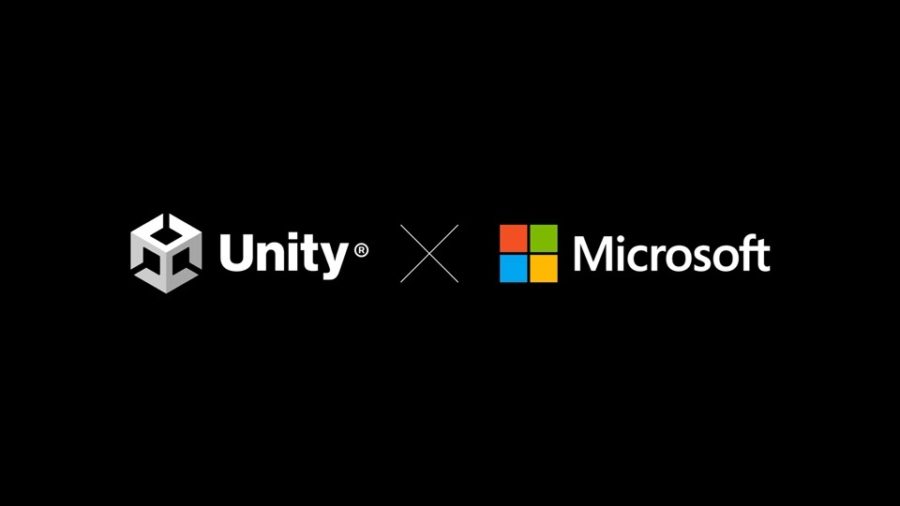 August 8, 2022 – Microsoft and Unity have today announced a partnership that will see Unity utilize Microsoft's Azure cloud computing service to bring its Create Solutions to the cloud and develop its cloud infrastructure in order to better meet the needs of users who build and operate real-time 3D (RT3D) experiences from the Unity engine. The partnership will also help to enhance the games and other experiences of Unity users, and will see Microsoft and Unity work together to make it easier to build and distribute games on Windows and Xbox platforms.
Unity stated that it sees many areas where it can partner with Microsoft Azure to build more cloud capabilities for users across its ecosystem of tools and services. The company added that it will utilize these capabilities to improve workflows, deliver new functionality, provide additional reliability and more global access options, and more.

Marc Whitten, Senior Vice President & General Manager, Unity Create Solutions, said: "We are dedicated to creating native capabilities that unlock our tools for more people than ever so that [users] can take advantage of the advanced compute, storage and reliability that the cloud offers. We believe that this cloud enablement will make it easy for creators around the world to collaborate seamlessly. It will also allow experiences that wouldn't be possible if limited to just the local resources of either a creator's machine or a user's platform."
There are already many cloud powered tools and services offered by Unity, including Unity Game Services, Parsec, DevOps, Wētā Digital, Digital Twins and more. Many of the company's tools are also heavily used already in cloud workflows – from PIXYZ through Unity Headless Rendering. Through the new partnership, even more of Unity's tools will move to cloud capable, according to the company. 
Some of these tools will include Unity's Wētā Digital and other art tools like Ziva. By bringing these tools to Microsoft Azure, which the company sees as an important cloud initiative, Unity is aiming to democratize access to advanced machine learning and procedural creation tools for games, media and movies, and many other use cases. The company added that it sees a future world where users can access their project files quickly, regardless of the PC that they were edited on. 
Beyond games, many of the uses of RT3D in Digital Twins require access to models, point clouds, and other data that wouldn't fit in even the highest end of local devices. Unity sees a need to make it easy for users to create, share, visualize, manage and collaborate against rich digital twins through the cloud.
Sarah Bond, CVP of Game Creator Experiences and Ecosystem at Microsoft, commented: "Our commitment to creators is something we share with our longtime partner, Unity, a global leader in real-time 3D technology. We're also committed to expanding the creation and distribution of 3D content, to bringing relevant tools and technologies to a wider range of developers, and to making it easier than ever to bring games to players."
The partnership between Microsoft and Unity will also enable Made with Unity game creators to more easily reach their players across the Microsoft gaming ecosystem, including Xbox console, PC as well as the Microsoft Store. This will allow Unity creators to bring their games to more gamers around the world and unlock more opportunities.
For the full blog post and breakdown from Unity, click here. For the full blog post from Microsoft, click here.
Image credit: Microsoft / Unity
Sam is the Founder and Managing Editor of Auganix. With a background in research and report writing, he has been covering XR industry news for the past seven years.