November 10, 2021 – Unity, a leading platform for creating and operating interactive, real-time 3D (RT3D) content, has announced that it has entered into a definitive agreement to acquire Weta Digital's tools, pipeline, technology, and engineering talent. According to Unity, ultimately the acquisition is designed to put Weta's sophisticated visual effects (VFX) tools into the hands of millions of creators and artists around the world, and once integrated onto the Unity platform, enable the next generation of RT3D creativity and shape the future of the metaverse.
Sir Peter Jackson, Chairman & Co-Founder of Weta Digital, said: "Together, Unity and Weta Digital can create a pathway for any artist, from any industry, to be able to leverage these incredibly creative and powerful tools. Offering aspiring creatives access to Weta Digital's technology will be nothing short of game changing and Unity is just the company to bring this vision to life."
Weta Digital is a premier creator and innovator of VFX and animation, and has delivered high-quality, ultra-realistic characters, objects, and worlds for a wide variety of award-winning movies and television shows, such as Avatar, Black Widow, Game of Thrones, Lord of the Rings, Planet of the Apes, The Suicide Squad, and more. Weta Digital has achieved its high level of VFX thanks to its creative team of VFX artists and engineers, who have helped to build a sophisticated artist pipeline and set of tools to conduct advanced facial capture and manipulation, anatomical modeling, advanced simulation and deformation of objects in movement, procedural hair and fur modeling, and many more techniques.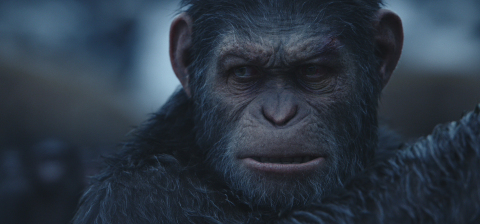 For immersive experiences, the acquisition means that creators will eventually have access to Weta Digital's suite of tools through the Unity platform, enabling them to bring to life their ideas with extremely high quality visuals and helping to create a more realistic metaverse for users.
Weta Digital will join Unity's Create Solutions focused on the continual evolution of Weta Digital's dozens of proprietary graphics and VFX tools. Weta Digital's Academy Award-Winning VFX teams will continue to exist as a standalone entity known as WetaFX and is expected to become Unity's largest customer in the Media and Entertainment space. WetaFX will still be under majority ownership by Sir Peter Jackson and helmed by CEO Prem Akkaraju.
 With this transaction, Unity will acquire:
Weta's engineering talent of 275 engineers;

Dozens of industry tools such as Manuka, Gazebo, Barbershop, Lumberjack, Loki, Squid, Koru, and more, all integrated seamlessly into Weta's industrial strength production pipeline;

A foundational data platform for interoperable 3D art creation, making it easy for hundreds of artists to work seamlessly together; and

A library of thousands of incredible assets that the WetaFX team will continue to accumulate as they create VFX in the years to come.
"We are thrilled to democratize these industry-leading tools and bring the genius of Sir Peter Jackson and Weta's amazing engineering talent to life for artists everywhere," said John Riccitiello, President and Chief Executive Officer, Unity. "By combining the power of Unity and Weta Digital, the tools and technology that built characters and scenes from the world's most iconic films such as Avatar, Lord of the Rings, and Wonder Woman, will enable an entirely new generation of creators to build, transform, and distribute stunning RT3D content."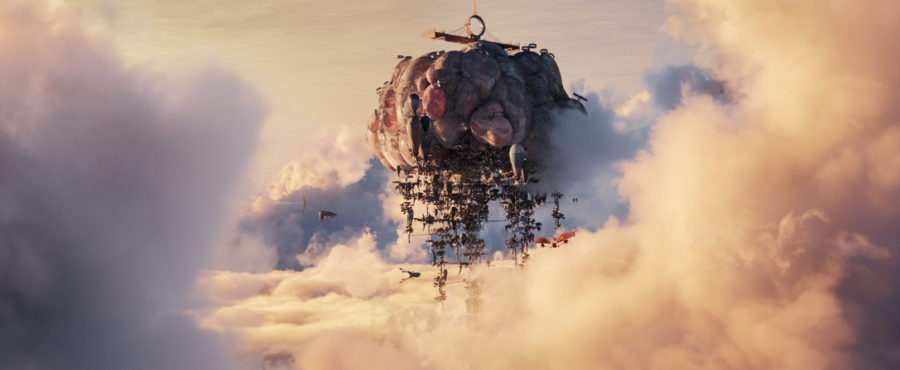 Prem Akkaraju, CEO of Weta Digital, commented: "We have the opportunity to make Weta Digital's award-winning, high-end artist pipeline and tools, which are in a class by themselves, accessible to a much broader audience of artists than what has been historically possible." Akkaraju added, "I see a future where more and more content shares the same level of visual fidelity as Avatar and Game of Thrones and Unity is the ideal company to lead us into this future."
Under the terms of the agreement, Unity will acquire Weta Digital for USD $1.625 billion in a combination of cash and stock. Prem Akkaraju, who joined Weta Digital as CEO in early 2020 and is the creator of Weta's cloud commercial service, will remain Chief Executive Officer of WetaFX. Joe Marks, Weta Chief Technology Officer, will join Unity as Chief Technology Officer of Weta Digital. The proposed acquisition is expected to close during Unity's fourth quarter 2021 and is subject to customary closing conditions.
For more information on Unity, click here. To find out more about Weta Digital, click here.
Image / video credit: Unity / Weta Digital
Sam is the Founder and Managing Editor of Auganix. With a background in research and report writing, he has been covering XR industry news for the past seven years.