September 12, 2023 – Genies, an avatar tech company, has today announced that it is launching a USD $500,000 Fashion Engagement Fund and a platform of 3D design tools and creative prompts called 'The Workshop,' to empower artists to design, release and earn money from their custom 3D digital fashion.
Genies stated that it plans to roll out additional opportunities and tools via The Workshop later this year that will allow artists to create a variety of assets beyond just fashion to shape the future of digital identity and avatar experiences. Crowd-sourced creations will be released into the Genies ecosystem, via the Silver Studio app and their future avatar social network, where users will be able to collect and customize these assets to power their animated, customizable, and game-ready avatars across an array of experiences.
"We're living through an art renaissance, where the barrier to entry for becoming not only a recognized artist, but being able to live off your creative work, is lowering by the day. With the launch of The Workshop and our roadmap of tools and capabilities, we hope to empower artists not only to contribute to this crowd-sourced ecosystem, but actually be active participants in defining what identity and representation means in this new age," said Bo Myles, Art Director at Genies.
Today, The Workshop provides artists with the necessary guides and tools to create their own custom Genies-ready digital fashion. In addition, Genies has developed a fashion kit consisting of thousands of curated fashion pieces that help simplify the creation process, making the design process more accessible for a variety of artist levels.
"You can literally create whatever fashion you want with our kit. It's incredibly simple for artists of varying levels to dive into 3D design. As we advance our tools more and more, we look forward to empowering digital artists to design and monetize fashion and eventually other asset types that drive new interpretations of self-expression," added Myles.
Genies stated that at launch, The Workshop will host a revolving mix of diverse fashion prompts that digital artists can opt in to as they wish. Prompts will also include co-creation opportunities with what the company calls "cultural tastemakers," allowing artists to design and release digital fashion in collaboration with their favorite icons.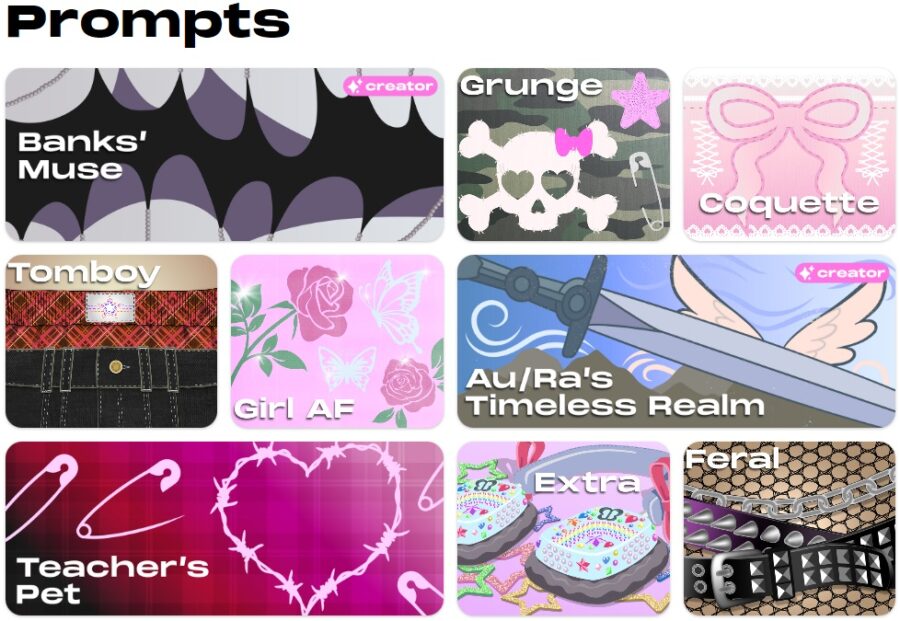 Artists that submit successful assets through The Workshop will have the opportunity to be admitted into the Fashion Engagement Fund. The Fund is set up to reward artists that develop and release quality, engaging assets for the Genies ecosystem, where artists can earn based on the performance of their creations in the company's Silver Studio app and across the Genies ecosystem.
The announcement of the Fashion Engagement Fund comes off the heels of Genies' USD $1 million Developer Engagement Fund, which focuses on rewarding developers building their own mini games that leverage the Genies developer kit. These mini games will be interoperable with one another through Genies' ML avatar framework, which the company stated will combine together as one social network.
Genies added that its avatar social network will at first be made up of dozens of these mini games upon launch, and will continue to expand upon the ecosystem of avatar use cases for users, thereby providing an opportunity for artists and developers to release and monetize their creations.
For more information on Genies and its avatar ecosystem, click here.
Image credit: Genies
Sam is the Founder and Managing Editor of Auganix. With a background in research and report writing, he has been covering XR industry news for the past seven years.