In Augmented Reality and Virtual Reality News
February 4, 2021 – ArborXR, a provider of an enterprise XR device management, content management, and content distribution solution, has announced the launch of a new enterprise-focused company emerging from the sale of SpringboardVR, a provider of virtual reality (VR) venue management software and the largest content marketplace for location-based entertainment (LBE), to Vertigo Games, the multi-platform VR publisher and developer best known for 'Arizona Sunshine'. 
SpringboardVR, which was founded in 2017, offers more than 400 virtual reality titles through its content marketplace that serves over 500 companies in more than 40 countries. The SpringboardVR founders, senior leaders, and the product and development team moved to form ArborXR, which manages devices, content, and users in the enterprise VR ecosystem. ArborXR stated that at launch, its platform is being used by Fortune 500 companies, independent software vendors, educational institutions, and SMBs.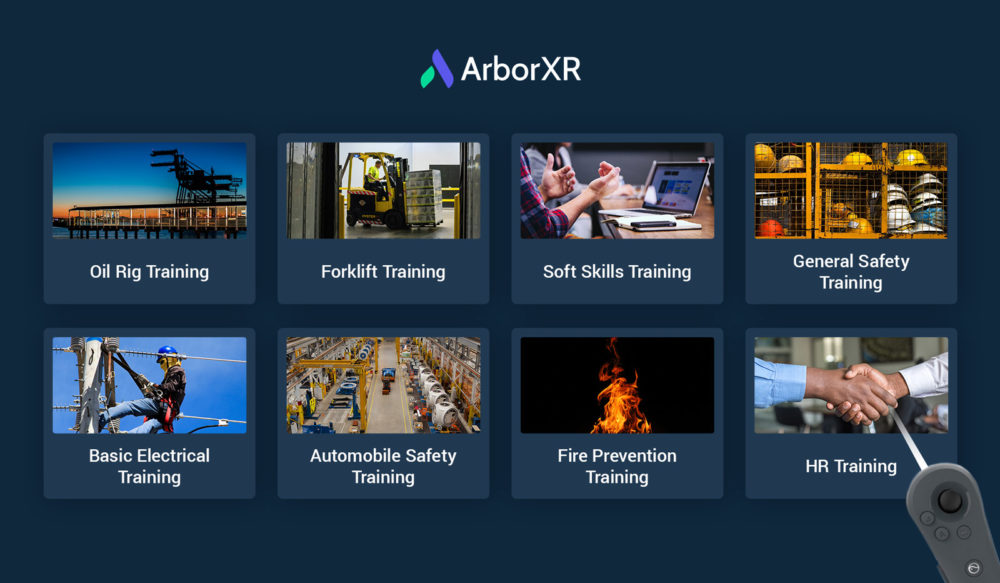 "ArborXR is a natural evolution for us as we always saw the transformative power of VR beyond entertainment," said Jordan Williams, Co-Founder and COO of ArborXR. "Many companies today are trying to deliver XR training and experiences using consumer hardware and inadequate enterprise software. Consequently, as they transition from pilot projects to larger deployments, they face all kinds of problems. We've already built a commercial VR solution managing thousands of users, devices, and content titles and we translated that experience to ArborXR, which is purpose-built to make it easier for companies and content providers to deploy enterprise VR at scale."
As noted in yesterday's announcement, several key customer-facing members of the SpringboardVR team will be joining Vertigo Games, which will help to ensure seamless service and operations for arcade operators and game studios around the world. The SpringboardVR brand and software platform will continue to operate under its current name but with the support and resources of the Vertigo Games team.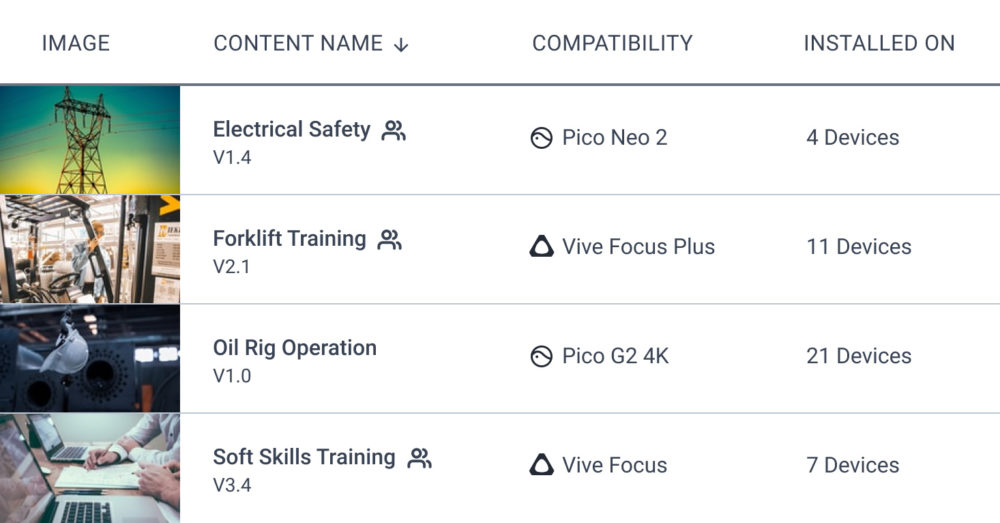 ArborXR provides businesses and enterprise customers with its content and device management platform for standalone VR and AR devices. According to the company, core features of the platform include simple provisioning of devices, remote management of device settings (such as launch method – e.g. kiosk mode or launcher), remote monitoring of device health (such as battery % and storage space), and content management including remote app deployment and silent updates. Users can manage and distribute content to a range of Android-based standalone VR and AR devices, including headsets like the HTC Vive Focus Plus, Pico Neo 2, Pico G2 4K, and more.
ArborXR offers two basic pricing plans: a free plan for organizations using up to 5 devices; and a standard plan for organizations using 6 or more devices, which charges USD $7 per device, per month (billed annually). For more information on ArborXR, please visit the company's website.
Image credit: ArborXR
Sam is the Founder and Managing Editor of Auganix. With a background in research and report writing, he has been covering XR industry news for the past seven years.