December 16, 2021 – arpara, a developer of virtual reality (VR) hardware and software, has this week announced that it has launched a Kickstarter campaign for two new VR headsets called arpara 5K VR Tethered and arpara 5K VR All-In-One (AIO), designed for VR gaming, consuming multimedia, and more. 
The arpara headsets feature dual 1.03-inch 2560 x 2560 resolution micro-OLED displays, resulting in a combined viewing resolution of 5K, according to the company, which added that the ultra-clear visuals create a virtual screen equivalent to a 3000+ inch retina-level giant screen for Super IMAX 3D quality viewing. Tethered and AIO have a high aperture ratio of 3514 PPI that effectively removes the "screen door effect," a 1μs response time, and offer a 95° field-of-view (FoV). The devices also include a self-adjustable diopter (100° to -500°) and interpupillary distance design of 56 to 72mm.
The devices are also compatible with multiple devices, meaning arpara users can consume content via a smartphone or computers to access PC VR games and 4K 3D movies. Cinematic sound is also provided via dual channel directional audio.
"In designing VR Tethered and VR AIO, we wanted arpara users to be transported to an alternate universe in stunning detail, regardless of whether they're maneuvering their way in PC VR games or enjoying multimedia on a virtual big screen," said arpara CEO Fan Zhang. "We aim for total immersion and a silky smooth gaming experience and are confident that we have delivered."

Weighing in at just 200g (for reference the Oculus Quest 2 weighs 503g), VR Tethered is compact and featherlight for long gaming and movie sessions. An 120Hz refresh rate also helps to eliminate any ghosting effect. Additionally, the headset employs a unique 15° upward sloping head strap that helps to comfortably distribute weight towards the backside of the head, away from the user's face and nose.
For users seeking a wireless experience, the VR AIO takes the lightweight design of VR Tethered and turns it into a standalone device. Weighing 380g, AIO is still one of the most lightweight headsets on the market and is well suited for long sessions, according to arpara. The AIO features a 90Hz refresh rate, a 6500 mAh high capacity battery and Wi-Fi 6 capability. Finally, the arpara visual experience is powered by the built-in Qualcomm XR2 platform.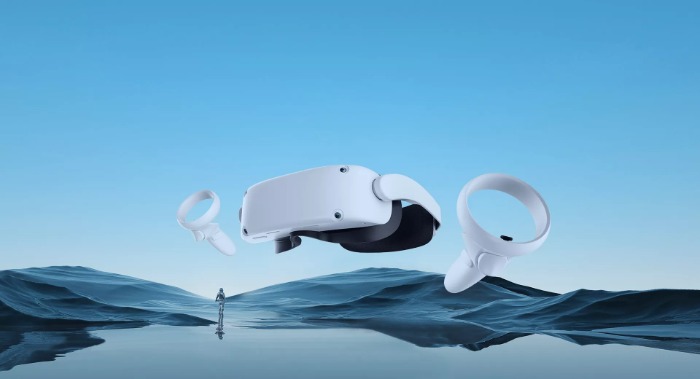 arpara stated that its headsets can also be combined with the company's 'arparaland' virtual reality software, which offers a creative metaverse and virtual social platform where users can shape their virtual world, create virtual items, customize virtual avatars, and engage in recreation & business activities. 
For the arpara AIO, backers on Kickstarter will receive an AIO VR headset, power adapter, charging cable, instruction guide, safety guide and two controllers. For the arpara Tethered, backers will receive Tethered VR headset, type-C cable (1.5m), mask, headband and instruction guide.
The Tethered and AIO models are currently listed on the company's Kickstarter campaign page and start at the early bird prices of USD $399 and USD $599, respectively. The estimated delivery date of the headsets is currently anticipated to be in March 2022, according to arpara.
For more information on arpara and its virtual reality hardware and software solutions, please visit the company's website.
Image credit: arpara
Sam is the Founder and Managing Editor of Auganix. With a background in research and report writing, he has been covering XR industry news for the past seven years.