January 27, 2023 – Remio, a virtual reality (VR) platform for remote team building and collaboration for global enterprise customers, has this week launched on the Meta Store. Unlike other VR collaboration applications, Remio emphasizes fun, puzzles and games to drive connections with co-workers and build employee engagement in the new hybrid workplace, while students join immersive learning and tour campuses remotely.
Remio provides an all-in-one solution for remote team building and collaboration in the metaverse, with a specific focus on enterprise customers and large groups. Remio has innovated a comprehensive application with which its customers can create their own bespoke metaverse headquarters.
The platform offers a wide variety of interactive spaces in VR to help drive employee and student engagement, such as escape rooms, a happy hour bar, team paintball VR games, as well as all of the standard VR collaboration tools, such as whiteboards, breakout rooms and presentation rooms.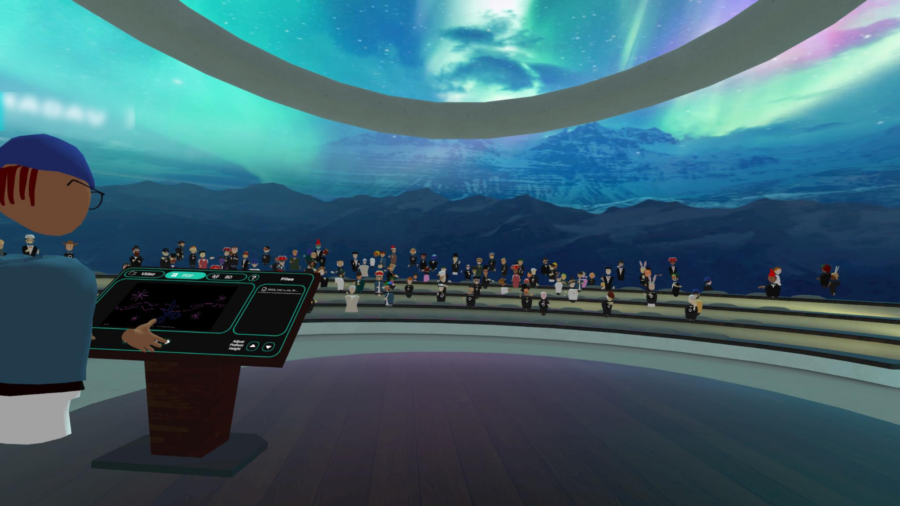 Commenting on the announcement, Jos van der Westhuizen, CEO and co-founder of Remio, said: "Enterprise VR is rising among companies and schools of all sizes because VR experiences drive critical skill building, social emotional learning and much more." Westhuizen added, "We've received overwhelmingly positive feedback from clients already, and with our Remio app launch on the Meta Store, we're looking forward to expanding our reach and connecting with new customers."
Remio's Meta Store App offers a wide variety of ways for fun, immersive team building and learning:
Engage in Interactive Experiences and Games: Team Puzzle Races, Paintball, Hide-and-Seek, Space-Themed Escape Room, Archer Tower Defense, Tron With Lightsabers, Disco Room, BarVR, Pictionary and many more arcade-style mini-games.

Collaborate with Effective VR Tools: Whiteboards, Presentation Rooms, VR Browser, Project Planning Boards, Sticky Notes, Private Rooms, Intimate Boardrooms, Gallery Room and Aurora Auditorium (large conference venue).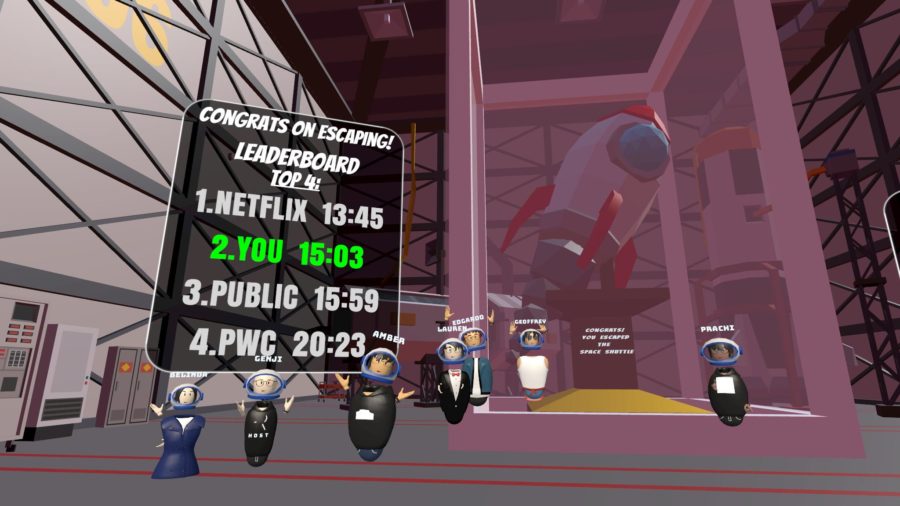 Available on Pico and Valve Focus app stores, as well as on Windows and through a web browser, Remio has hosted thousands of interactive experiences from its platform. Remio's spaces are also highly immersive and see higher than typical VR engagement with the average person spending 90 minutes in VR per session, according to the company.
Additionally, users have Hi-fived each other in VR over 2.7 million times and revived teammates in Remio's Paintball game over 17,000 times. Remio added that its customers and enterprise users span across multiple verticals and include companies such as Google, Netflix, Fidelity, Trello, McKinsey, Hubspot, and Goodway Group, to name but a few.
Companies and schools can now download the app for free from the Meta Store and inquire to Remio about joining connectivity Pilots. 
To learn more about Remio and its VR team building and collaboration platform, please visit the company's website.
Editor's note: Having used Remio several times over the last 12 months, I can safely say that it is hands down one of my favorite collaborative VR platforms. It combines several extremely fun elements of VR gaming, mixed with more practical collaborative tools, all of which are conducive to creating an excellent virtual team building environment. As a bonus, for fans of VR archery game 'Elven Assassin,' Remio essentially has its own version of the game built-in to its platform, where entire work teams can join in and play together. Even without all of the work-related tools, Remio would still stand out as a standalone VR game-bundle app.
Image / video credit: Remio
Sam is the Founder and Managing Editor of Auganix. With a background in research and report writing, he has been covering XR industry news for the past seven years.