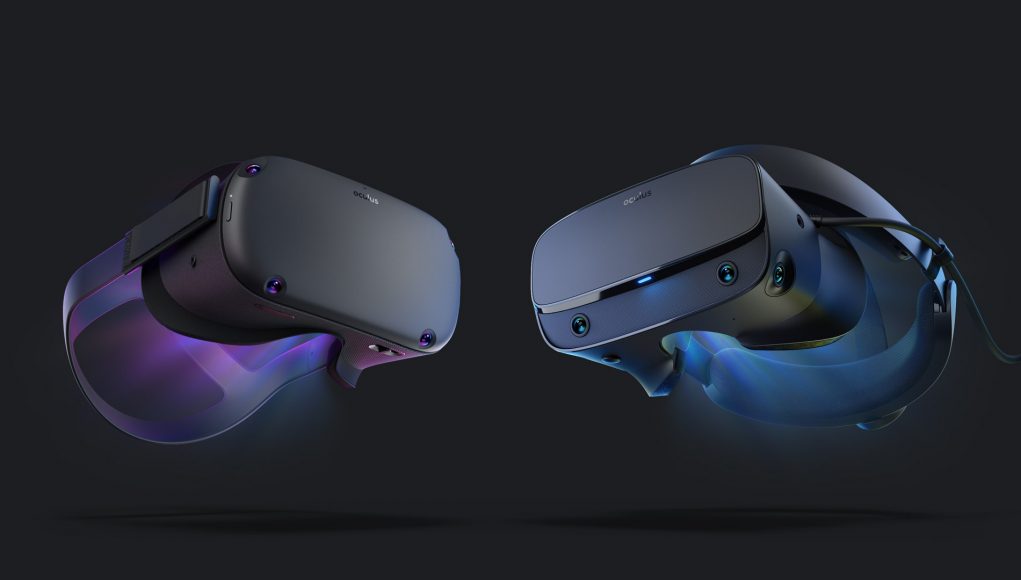 In Augmented Reality and Virtual Reality News
May 18, 2020 – Oculus has today announced several updates to its Quest platform, including a new software update for hand tracking on Quest devices, increased apps to support remote work, updates to the Guardian system, and further integration with the Facebook platform. Regarding the latter, starting this week, Oculus is testing the ability for people to share to Facebook Groups under their Oculus username. This will let people connect with other Oculus users on Facebook to swap stories and share their VR exploits. Click here for more information.
Remote work apps on the Oculus Store
As more people shift to remote work, VR has demonstrated that it is an effective tool for collaboration and has helped teams working from home during the ongoing COVID-19 pandemic. Oculus states that fully immersive environments can help improve focus, while realistic avatar interaction in virtual meeting spaces lets users feel more connected with colleagues. As a result, Oculus has also announced that it will be introducing more collaboration and productivity apps to the Oculus Store on Quest later this year, including Immersed and Spatial:
Immersed

helps optimize focus and productivity, whether solo or collaborating with a team, by immersing users in a distraction-free VR workspace. People can connect Immersed wirelessly to their Oculus Go or Quest to their computer to access up to five additional virtual screens, which can be multi-screen-shared with peers. Colleagues can teleport into the same space to collaborate and whiteboard together. Planned updates include the ability to connect computers to headsets simultaneously, workspace customization, presentation mode, team/user-access management, workflow-integration, and more. Immersed is coming to the Oculus Store on Quest this summer;

Spatial

is a VR/AR collaboration platform that allows people to work across distance as if they were in the same room, without the need for video conferencing or work travel. Spatial will hit the Oculus Store in the coming months.
Spatial CEO and Co-Founder, Anand Agarawala, commented: "We've seen a massive uptick in customer demand from prosumers and companies of all shapes and sizes who are having to rethink business models as they navigate a new and unknown territory". He added, "Connectedness has never been more needed than it is today—on both a practical, productivity level but also helping us feel closer to our coworkers, colleagues, or friends. With Spatial we can feel like we're in the same room again working side by side, instantly changing the dynamic of any meeting." 
Oculus states that apps such as Immersed and Spatial will allow users to experiment with VR productivity solutions on their own. Furthermore, for companies that are looking to scale larger, Oculus offers its 'Oculus for Business' solution.
Finally, this week, Oculus is bringing new Guardian updates to Quest including Playspace Scan, which helps users detect and exclude objects in a Playspace during Guardian setup. The update also introduces color customization features to Guardian with three new options—blue, purple, and yellow—which the company states are coming soon.
In celebration of the one year anniversary of the Oculus Quest, on May 21 Oculus will be kicking off its "A Year of Quest" anniversary sale to commemorate one full year of all-in-one VR gaming and entertainment. Oculus will also open up a sale on the Rift Platform to celebrate the one-year anniversary of Rift S.
Image credit: Oculus
Sam is the Founder and Managing Editor of Auganix. With a background in research and report writing, he has been covering XR industry news for the past seven years.