In Virtual Reality and Mixed Reality News
December 1, 2020 – Varjo, a provider of high-performance extended and virtual reality (XR/VR) hardware and software, has today announced the launch of its next generation human-eye resolution XR/VR headsets – the XR-3 and VR-3. According to Varjo, these two new professional-grade headsets continue what the company refers to as its 'Resolution Revolution' as the latest devices in a product line committed to delivering extremely high levels of visual fidelity across industries where absolute precision is necessary, including training and simulation, design, engineering, medical and research. 
As demand for virtual and mixed reality use cases continues to rise, particularly as much of the world continues to work remotely, Varjo states that its latest offerings deliver the tools needed to scale XR/VR adoption within every industry. Featuring human-eye resolution, a 115° field of view (FoV), integrated eye and hand tracking, XR-3 inside-out tracking and mixed reality depth awareness, professional users can perform at high levels in a fully immersive environment.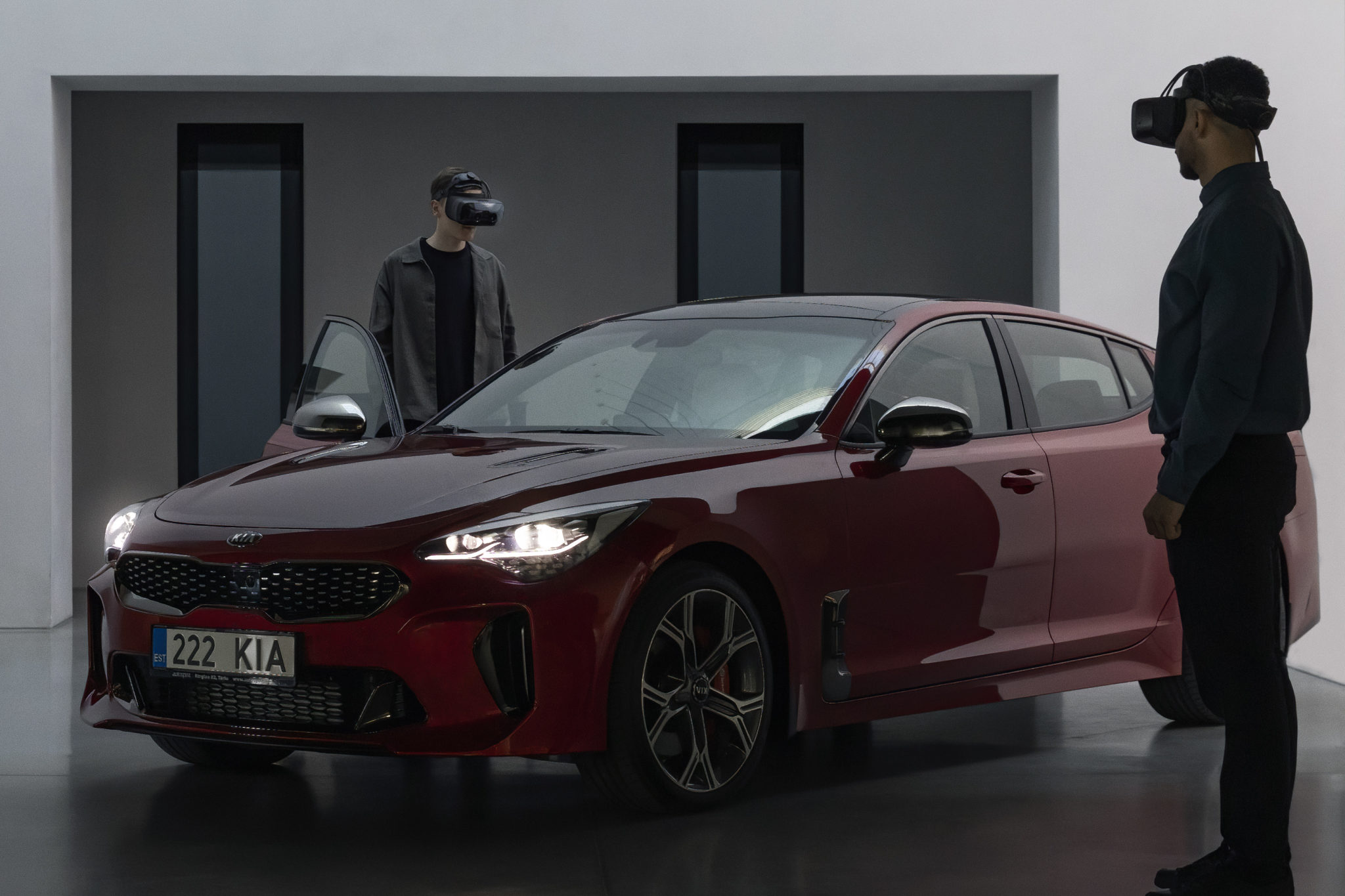 "Our team has been working non-stop throughout 2020 to further push the envelope of what is possible in XR and VR. The new XR-3 and VR-3 are the most advanced, zero-compromise devices on the market and suitable for any professional workflow," said Urho Konttori, co-founder and Chief Innovation Officer of Varjo. "We are especially excited by the introduction of depth awareness in the XR-3 through combined LiDAR and RGB video, enabling the most realistic mixed reality experiences ever seen. With our highest-performance XR, Varjo is setting the new standard for professional immersive computing and paving the way for a collaborative, cloud-enabled mixed reality workplace." 
The XR-3 and VR-3 unlock new professional applications and make photorealistic virtual and mixed reality more accessible, according to the company. For example, the new headsets are able to provide pilots and flight crews with a level of realism that replicates the exact feeling and conditions needed for rigorous training and simulation. Designers and creatives can experience perfect 3D visualizations – meaning textures, reflections, colors, text, curvature and angles in shapes can be seen clearly with what Varjo states is the widest color gamut of any headset. Additionally, first responders or surgical teams can train together in an immersive reality, improving ways of working, communication and readiness for any medical scenario.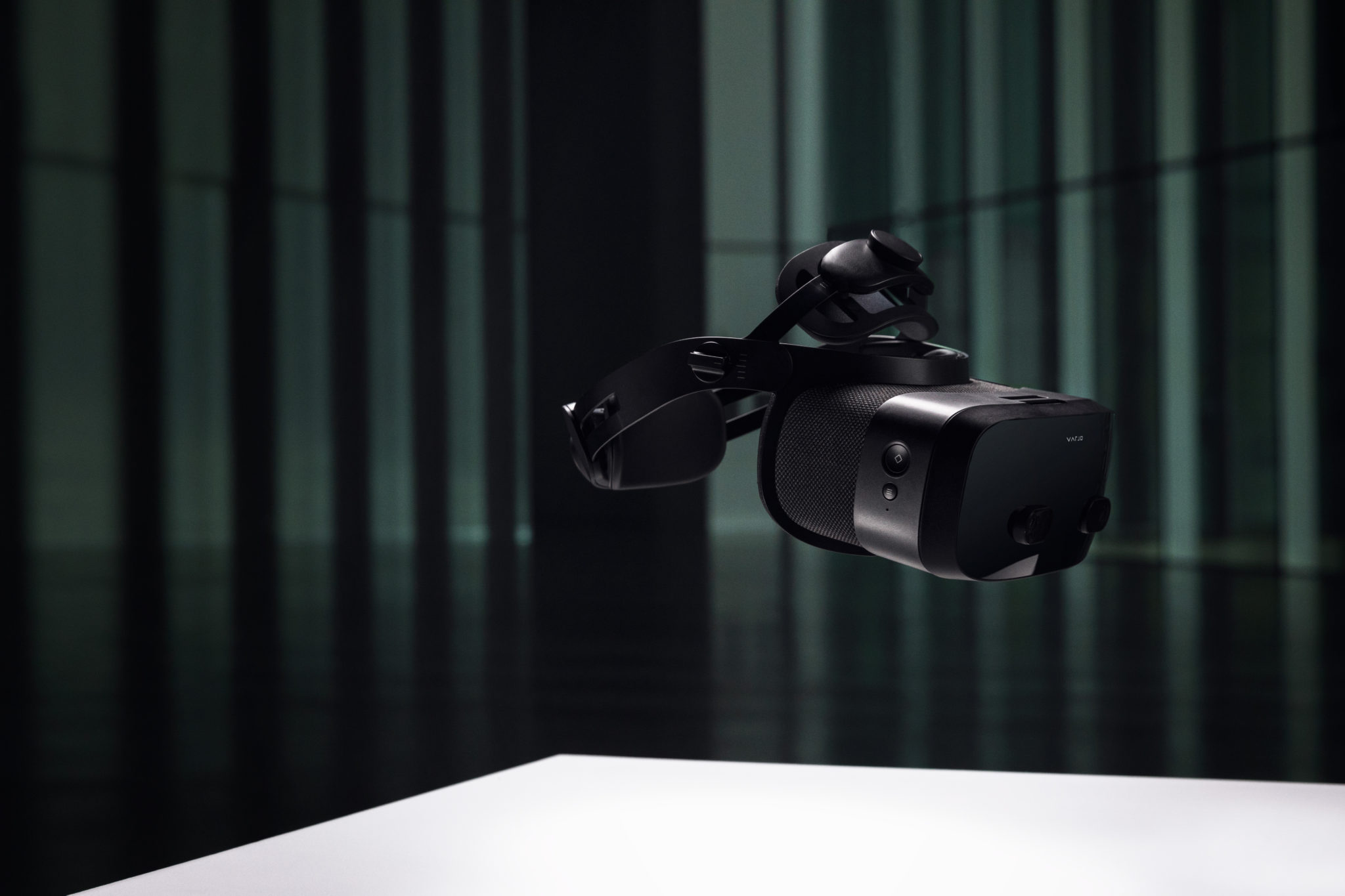 Key features outlined by Varjo of both the XR-3 and VR-3 include: 
Industry's highest resolution in a 115

°

field of view.

This is possible through Varjo's full frame Bionic Display with double the human-eye resolution area (at over 70 pixels per degree) compared to previous generations. The headsets now also support ultra-high resolution across the full frame, as well as color accuracy that mirrors the real world;

Twice the performance

for enhanced levels of realism and visual clarity. With a refresh rate of 90 Hz, the XR-3 and VR-3 have the world's fastest and most accurate eye tracking integrated in XR/VR headsets at up to 200 Hz, according to Varjo, giving users optimized visual fidelity through foveated rendering. Both devices also feature integrated Ultraleap hand tracking for more natural interactions whilst in immersive environments; 

Improved comfort and usability

with 3-point precision fit headband, 40% lighter weight, active cooling, and ultra-wide optical design removing eye strain and simulator sickness;

Complete software compatibility

with Unity, Unreal Engine, OpenXR 1.0 (in early 2021) and hundreds of industrial 3D engines and applications,

including Autodesk VRED, Lockheed Martin Prepar3d, VBS BlueIG and FlightSafety Vital.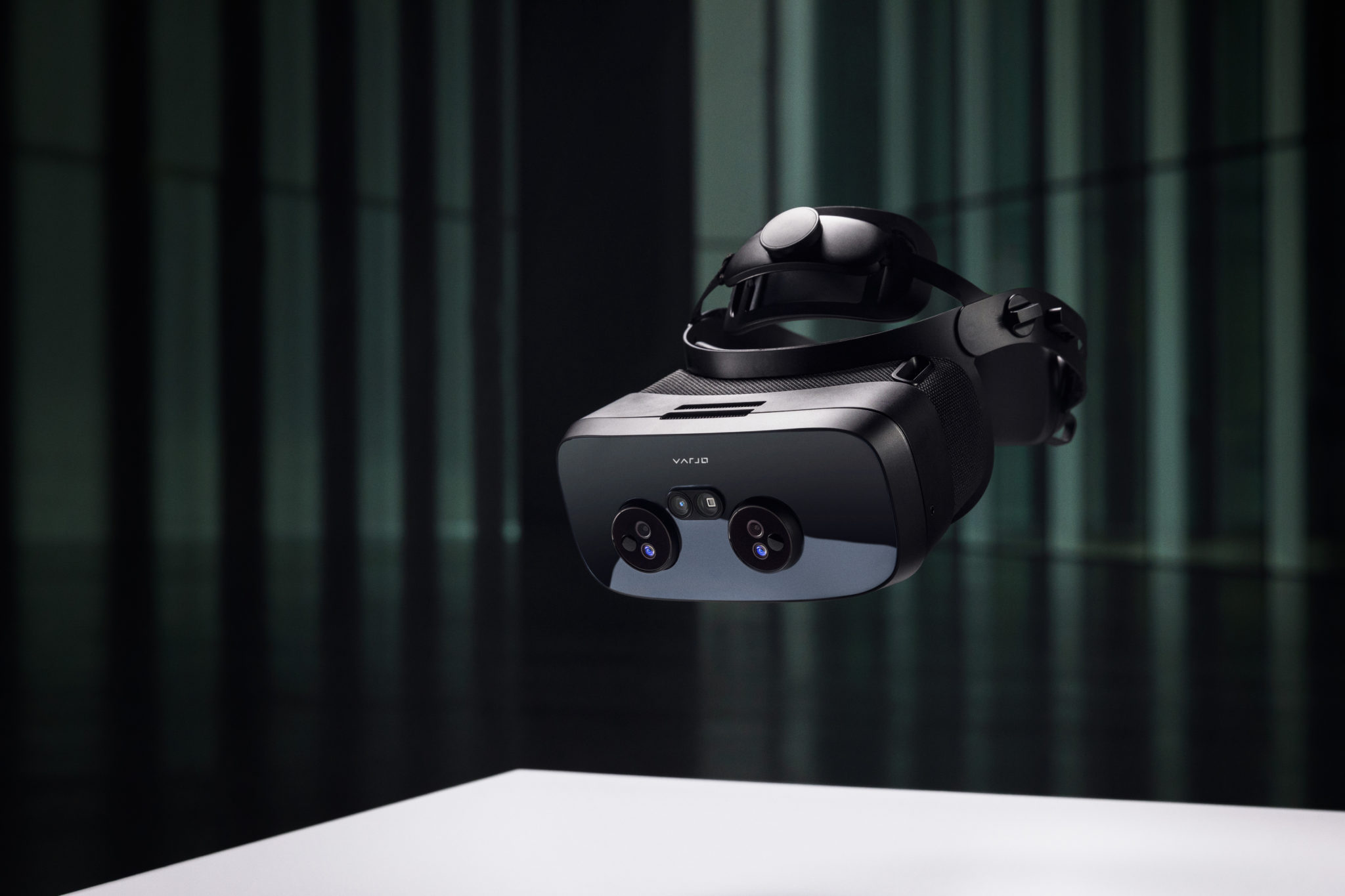 Key features specific to the XR-3 include: 
Depth awareness with LiDAR and stereo RGB video pass-through

to deliver

seamless merging of real and virtual for perfect occlusions and full 3D world reconstruction;

Inside-out tracking

enables users to determine the precise position of the XR-3 within the environment. Varjo states that this vastly improves tracking accuracy and removes the need for SteamVR base stations.
We were able to witness a (virtual) demonstration of the XR-3 from the team at Varjo prior to today's announcement, and what we saw was incredibly impressive, particularly regarding the device's depth awareness. The addition of LiDAR to a wearable XR device is a logical next step for the hardware, as it will allow for greater spatial awareness of real physical objects within a workspace, opening up even more possibilities within immersive experiences where highly accurate interactions with a user's physical surroundings can be incorporated into an experience.
Although we weren't able to test the device out in person this time around, in the past we had demoed the XR-1 headset. That device itself was utterly mind-blowing in terms of the resolution and clarity, so any improvement on that with the XR-3 is only going to be even more impressive. The below images show just how much the hardware has improved since the company's original XR-1 device.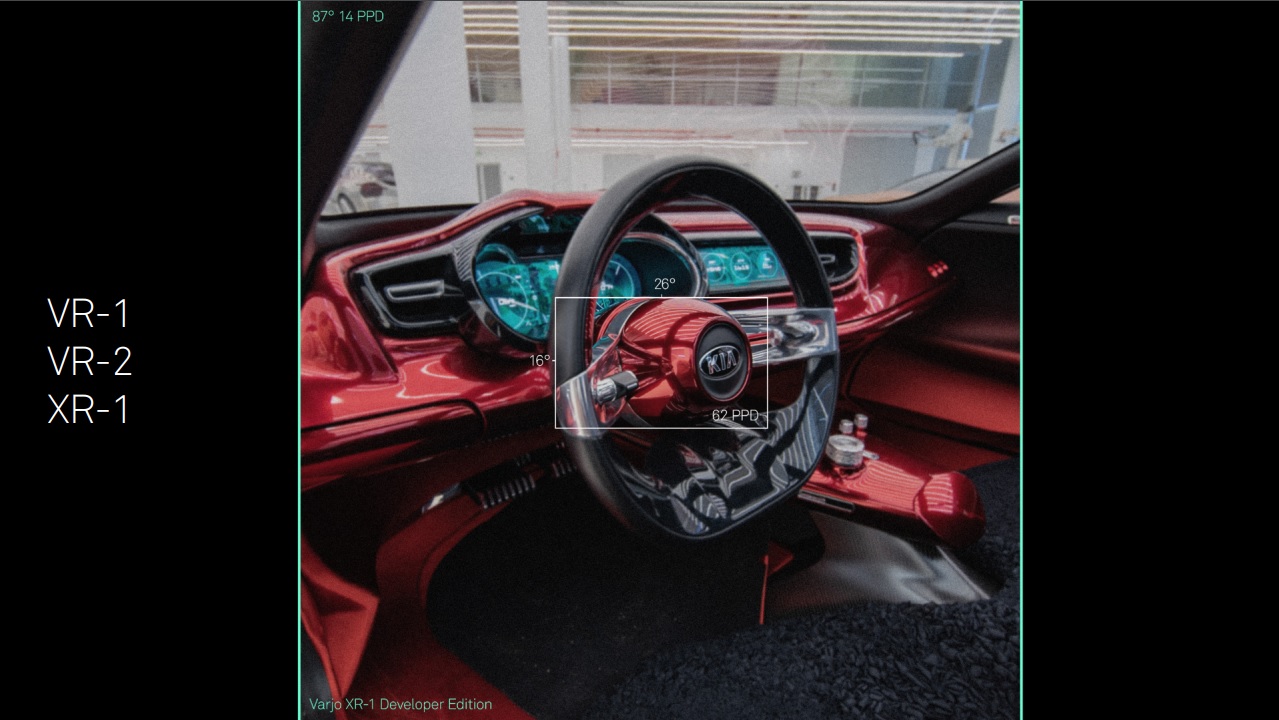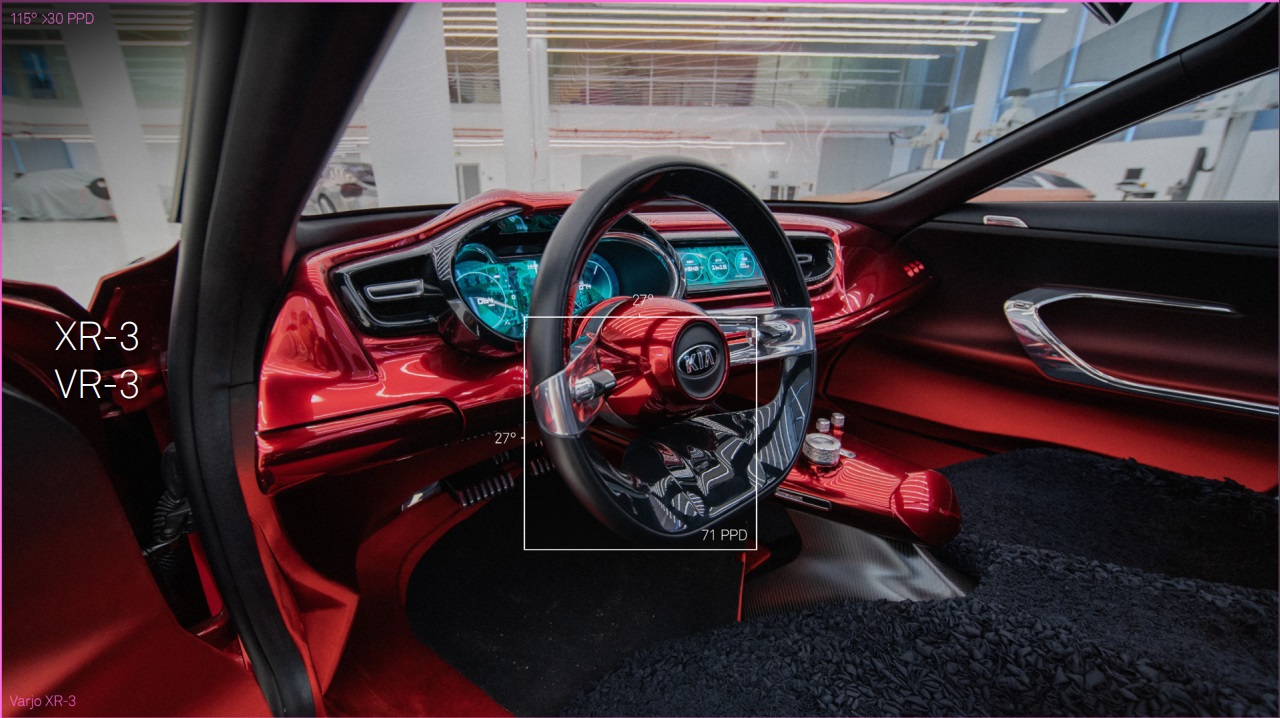 With the launch of VR-3 and XR-3, Varjo is also modernizing its software offering by introducing Varjo Subscriptions to replace its previous software and support services. Professional customers are now able to manage and acquire Varjo software from a dedicated portal. 
The Varjo XR-3 is available for enterprise purchase for USD/EUR $5,495 together with Varjo Subscription, which starts at USD/EUR $1,495 for a required one-year base subscription. The Varjo VR-3 can be purchased for USD/EUR $3,195 along with a one-year subscription starting at USD/EUR $795. The company added that with this new price point for its headsets, Varjo is hoping to accelerate the ability of organizations to bring immersive technology into the workplace. 
Both the XR-3 and VR-3 headsets are available for order immediately from Varjo's website or through one of more than 35 authorized resellers in the company's global reseller network. Shipments will begin in early 2021. 
For more information on Varjo and its human eye resolution XR headsets, please click here.
Image credit: Varjo
Full tech specs below:
Varjo XR-3 Technical Specifications
Varjo VR-3 Technical Specifications
Display & Resolution

Full Frame Bionic Display with human-eye resolution.

Focus area (27° x 27°) at 70 PPD uOLED, 1920 x 1920 px per eye

Peripheral area at over 30 PPD LCD, 2880 x 2720 px per eye

Colors: 99% sRGB, 93% DCI-P3

Full Frame Bionic Display with human-eye resolution.

Focus area (27° x 27°) at 70 PPD uOLED, 1920 x 1920 px per eye

Peripheral area at over 30 PPD LCD, 2880 x 2720 px per eye

Colors: 99% sRGB, 93% DCI-P3

Field of View

Horizontal 115°




Horizontal 115°

Refresh rate

90 Hz

90 Hz

Mixed reality

Ultra-low latency, dual 12-megapixel video pass-through at 90 Hz

N/A
XR Depth

LiDAR + RGB fusion, 40 cm–5 m operating range

N/A
Hand tracking

Ultraleap Gemini (v5)

Ultraleap Gemini (v5)

Comfort & Wearability

3-point precision fit headband




Replaceable, easy-to-clean polyurethane face cushions




Automatic IPD 59–71mm

3-point precision fit headband




Replaceable, easy-to-clean polyurethane face cushions




Automatic IPD 59–71mm

Weight

594 g + headband

558g + headband

Connectivity

Two headset adapters in-box




Two USB-C cables (5 m) in-box




PC Connections: 2 x DisplayPort and 2 x USB-A 3.0+

Two headset adapters in-box




Two USB-C cables (5 m) in-box




PC Connections: 2 x DisplayPort and 2 x USB-A 3.0+

Positional Tracking

SteamVR 2.0 tracking system




Varjo inside-out tracking utilizing RGB video pass-through cameras

SteamVR 2.0 tracking system

Eye tracking

200 Hz with sub-degree accuracy; 1-dot calibration for foveated rendering

200 Hz with sub-degree accuracy; 1-dot calibration for foveated rendering

Audio

3.5mm audio jack with microphone support

3.5mm audio jack with microphone support